Kneehigh
01872 267910
|
office@kneehigh.co.uk
|
www.kneehigh.co.uk
Kneehigh are a UK based theatre company with a local, national and international profile. For over 30 years we have created vigorous, popular and challenging theatre and perform with the joyful anarchy that audiences have come to expect from this ground-breaking company.
Kneehigh tell stories. Based in Cornwall in breath-taking barns on the south coast we create theatre of humanity on an epic and tiny scale. We work with an ever-changing ensemble of performers, artists, technicians, administrators, makers and musicians and are passionate about our multi-disciplined creative process.
In 2010 Kneehigh launched The Asylum, a beautiful and flexible nomadic structure, which means we now have a venue to call home as well as being one of the leading touring theatre companies in the UK. We have now presented three seasons in The Asylum in Cornwall, and will continue to reinvent the space and explore new locations in future years. The Asylum will return to Cornwall in 2014
Alongside our national and international touring and Asylum seasons, we run the Kneehigh Rambles Programme – aiming to engage creatively with communities in Cornwall and beyond through event and adventure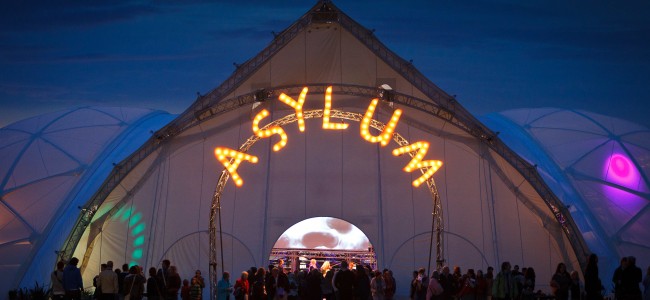 Upcoming Events
There were no results found.