Auction of Promises
February 24, 2018 @ 10:00 am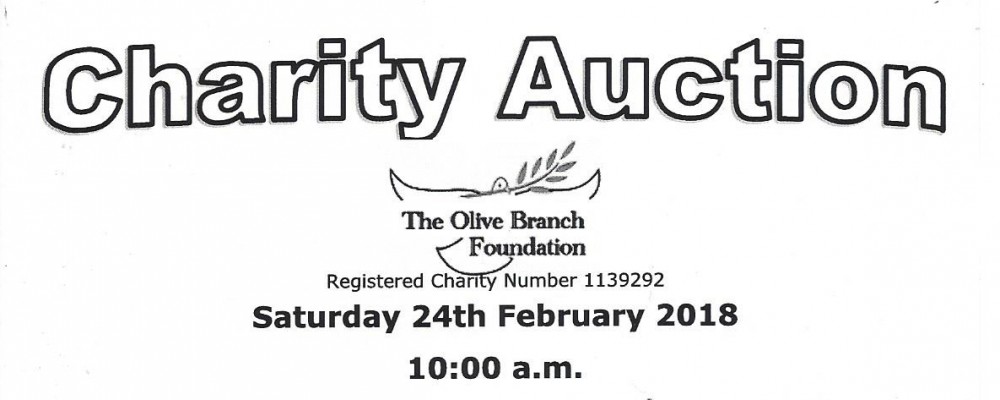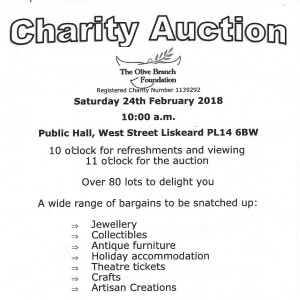 There will be an Auction of Promises at Liskeard Public Hall on Saturday 24th Feb from 10am.
A charity fund raising event not to be missed! There are over 80 lots with a wide range of bargains to be snatched up
Jewellery
Collectibles
Antique Furniture
Holiday Accommodation
Theatre Tickets
Crafts
Artisan Creations
A ledger of exhibits for auction will be available on our website www.olive-branch-foundation.org
Entrance from 10 am for refreshments and to view exhibits. Auction from 11 am.