Caradon Ramblers 'Smuggler's Way' Walk – Boscastle to Looe
May 23, 2015 @ 9:30 am
|
£5 per person per day
Event Navigation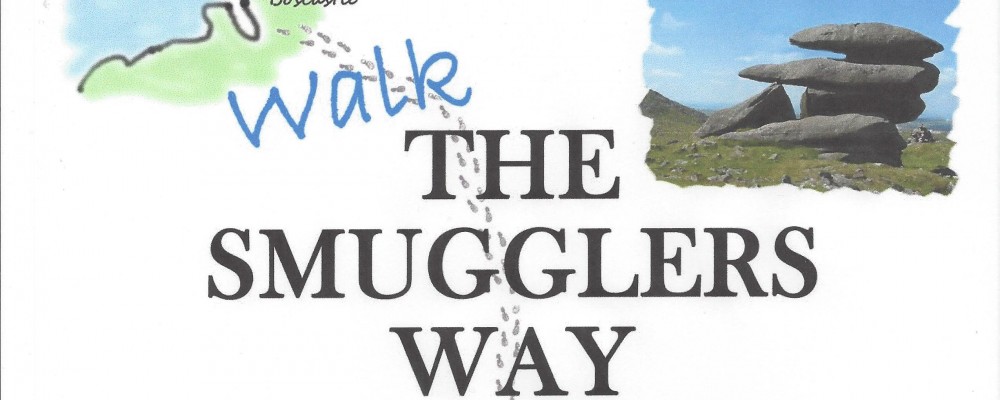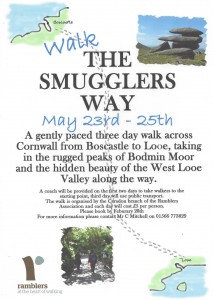 Smuggler's Way.
An opportunity to walk the "Smuggler's Way"…Boscastle to Looe…over the 3 days of the late Bank Holiday Weekend. A coach will be provided at the start of the first 2 days, to take you from the finish point of that day to the start point. We simply walk back. The walk runs from coast to coast and includes open moorland, river valleys, Brown Willy ,(Cornwall's highest point ) and Dozmary Pool; will be at a leisurely pace.
Cost per person per day is £5 , (£10 for 2 days…the last booking date is Feb 28 th on a first come first serve basis ). You will need food and drink, possibly waterproof, boots.
The whole walks is 37 miles, divided as follows
 Saturday, 23 rd May….Boscastle to Jamaica Inn…c 15 miles..(be ready for the coach which departs Jamaica Inn at 9.30 am )
 Sunday, 24 th May……Jamaica Inn to Dobwall's…c 12 miles…( be ready for coach which departs Dobwall public carpark at 9.30 am )
Bank Hol Monday, 25 th May….Dobwall to Looe….c 10 miles (details given on the first 2 days..no coach suggest bus from Liskeard to Dobwalls , both buses and trains run between Looe and Liskeard )
Cheques to Chris Mitchell…Last date for booking coach Feb 28th.