Champs Comedy Club
April 25, 2018 @ 8:00 pm
|
Free
Event Navigation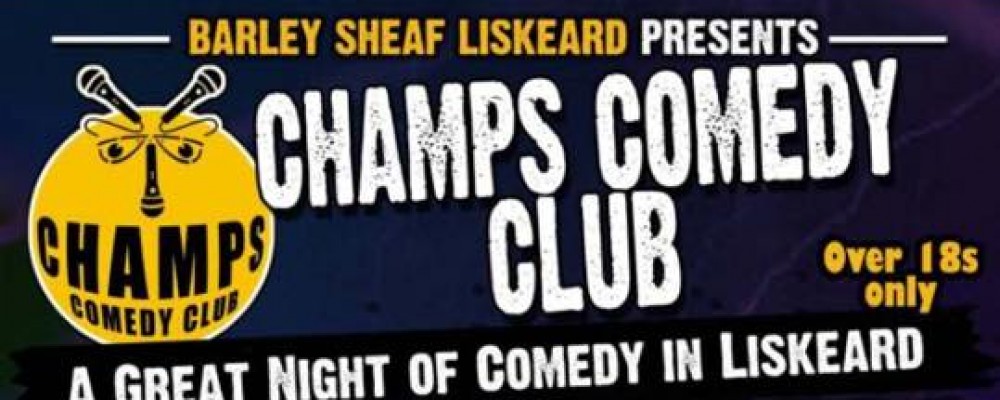 T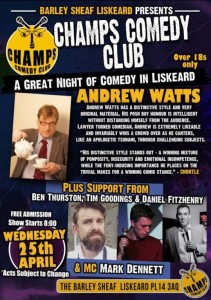 he Barley Sheaf presents Champs Comedy Club – a great night of comedy in Liskeard. Show starts at 8pm, free admission.
Andrew Watts has a distinctive style and very original material. His posh boy humour is intelligent without distancing himself from the audience. Lawyer turned comedian, Andrew is extremely likeable and invariably wins a crowd over as he canters, like an apologetic tsunami, through challenging subjects.
Plus support from Ben Thurston, Tim Goodings and Daniel Fitzhenry.