Cornish Language Sessions
October 31, 2017 @ 7:00 pm
|
Free
Event Navigation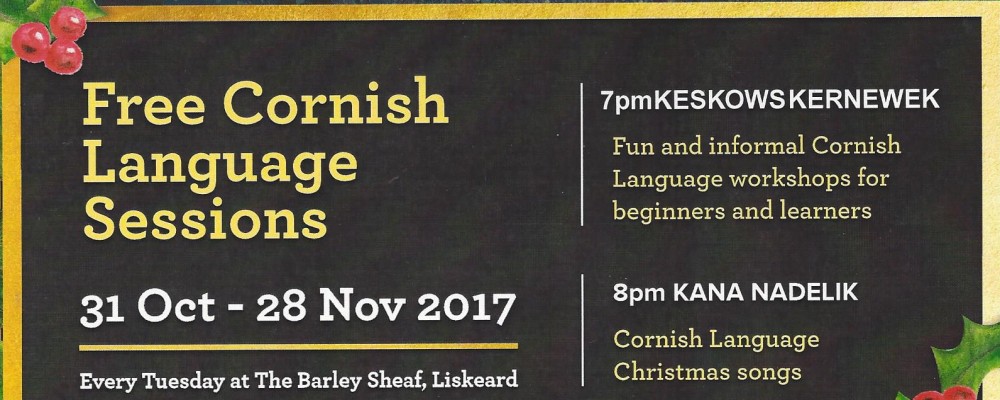 Free Cornish language sessions – Tuesday evenings in the Barley Sheaf from 7pm. Come and learn some Cornish phrases and Cornish carols in preparation for the Nadelik Lyskerrys celebrations in December.
From Tuesday 31st October, community members of all ages will have the chance to get involved with a series of drop-in Kernewek and Carol Singing workshops.
Taking place at the Barley Sheaf in Liskeard between 7pm and 9pm every Tuesday, Golden Tree Productions will be hosting Cornish for Christmas, followed by singing Carols in Cornish, for a truly Cornish festive experience.