Curious Creatures – Squashbox Theatre 
August 12, 2021 @ 2:00 pm
|
£6
Event Navigation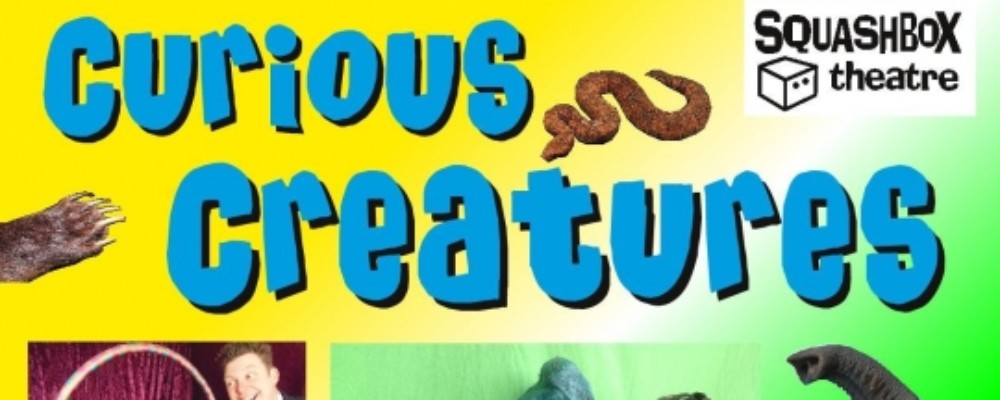 Curious Creatures – Squashbox Theatre 
Welcome to the 'Curious Creatures' wildlife park, established by Jeremiah Johnson: world-renowned explorer, zoologist and animal collector. Nobody knows more about animals than him. 
Unfortunately, Jeremiah Johnson is currently lost somewhere in the jungles of Africa, so he has handed the running of the park over to his inexperienced nephew Craig… and things don't quite go as planned. 
Expect to meet curious creatures of all shapes and sizes: from performing fleas and gymnastic snails to irritable alligators, over-excited elephants, and a very intelligent orang-utan! Using puppets, comedy, slapstick and live music – plus lots of amazing natural history facts – Squashbox Theatre will uncover the mysteries of the animal kingdom. 
 'Curious Creatures' is suitable for children 5 years + and their families