Liskeard Old Cornwall Society- Mid- Summers' Eve Bonfire
June 23, 2020 @ 6:30 pm
|
Free
Event Navigation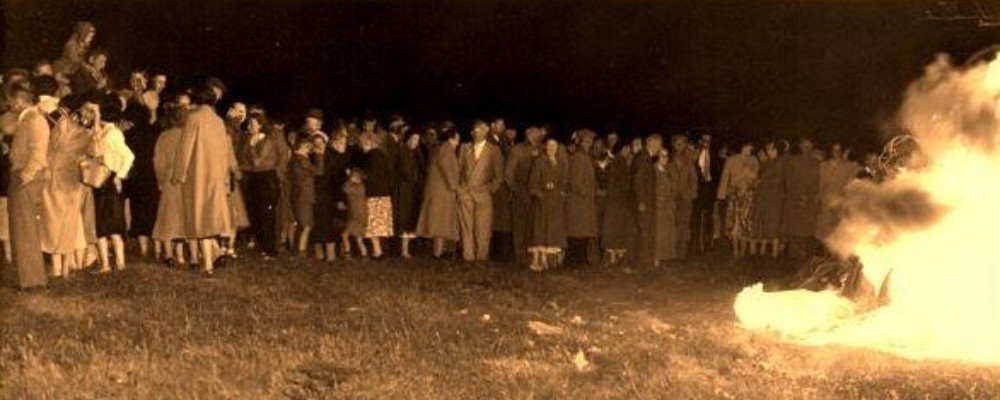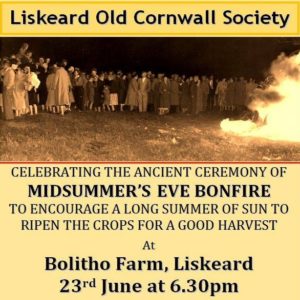 Liskeard Old Cornwall Society will be celebrating the ancient ceremony of Midsummers' Eve Bonfire to encourage a long summer of sun to ripen the crops for a good harvest. Taking part will be the Master of Ceremonies, a Cornish Speaker, a Man of the Cloth and the Lady and Maids of the Flowers.
Bolitho Farm, Liskeard on Tuesday 23rd June at 6.30 pm
Saffron buns provided afterwards but bring your own drinks and refreshments
Everyone welcome to keep this grand Cornish tradition alive and well in Liskeard.