Liskerrett Community Cinema at Liskeard Public Hall – Testament Of Youth- 7.30pm
November 6, 2015 @ 7:30 pm
|
£5 - all proceeds to the Royal British Legion
Event Navigation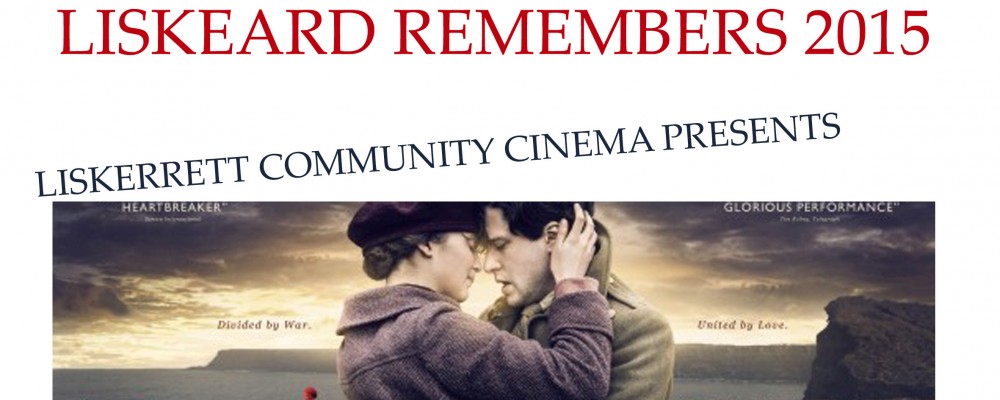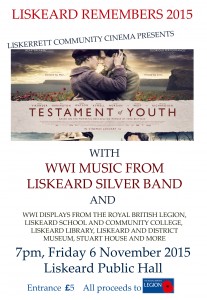 The evening screening of this film will be in Liskeard Public Hall in conjunction with Liskeard WWI group. The event opens at 7.00pm where there will be music by Liskeard Silver Band and the opportunity to view displays about the First World War.
There will also be an interval where tea and cakes will be served, again accompanied by music from Liskeard Silver Band. Ticket price for the evening event is £5.00 which includes refreshments. All money collected above the costs of the event will be donated to the Royal British Legion Poppy Appeal.
Testament of Youth is a powerful story of love, war and remembrance, based on the first world war memoir by Vera Brittain, which has become the classic testimony of that war from a woman's point of view. A searing journey from youthful hopes and dreams to the edge of despair and back again, it's a film about young love, the futility of war and how to make sense of the darkest times.