Mark Little's Fool School – Comedy Workshop
February 25, 2018 @ 12:00 pm

-

6:00 pm

|

£120
Event Navigation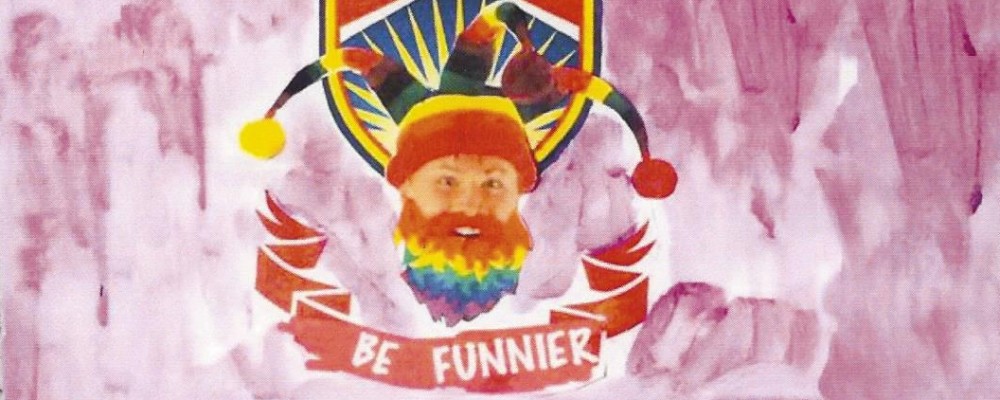 So you're funny? And you want to be funny on stage? WHY? Come and find out at…
MARK LITTLE'S FOOL SCHOOL
The workshop is spread over 3 dates in Cornwall. Sunday February 25th, then the weekend of Saturday 31st March/Sunday 1st April (Easter weekend).
What the course includes:
All day workshop on Sunday 25th February: SIX HOURS OF INTENSE FOOLISHNESS
plus
Saturday 31st March/Sunday 1st April
A chance to perform your 'Three Minutes of Schtick' in front of a LIVE 'FOOL SCHOOL SHOWCASE' AUDIENCE!
followed by
'Evidence and Postmortem' (1st of April)
(yes, it's Quincy time as we dissect your hard earned performance tape)
Mark Little brings over three decades of 5 star comedy stage experience to this unique workshop opportunity.
Always the innovator, Little will encourage you to think and create for yourself in an attempt to subvert a comedy landscape littered with narcissism.
This is not comedy of the self. This is comedy of the collective. For the wellbeing of the group, not the ego! Anarchy with a smile.
Little will share his process. From the rigorous intellectualisation of his writing of ideas that he discards the moment he hits the stage. In the end 'comedy' is not an intellectual process…it is Magic.
Hard earned Magic! Little will introduce you to all his influences, from Brecht, Berkoff, Beckett. Dada Situationism to Abstract Expressionism. From Lenny Bruce, Monty Python to Doug Stanhope and Sarah Silverman and all the subversives in between. Little will introduce you to a pot pourri of influences to help you find YOUR inner fool and share YOUR own philosophy with a giggle.
It's going to be intense. It's going to be fun.
For more information email: dobfools_comedy@outlook.com
The cost for the 3 dates is £120 per participant. Places will be limited, and if you have any questions just ask. Preference will be given to people who can make the whole course. A Buffet lunch is included on both the workshop days.