Salute to Humphrey Lyttelton
Event Navigation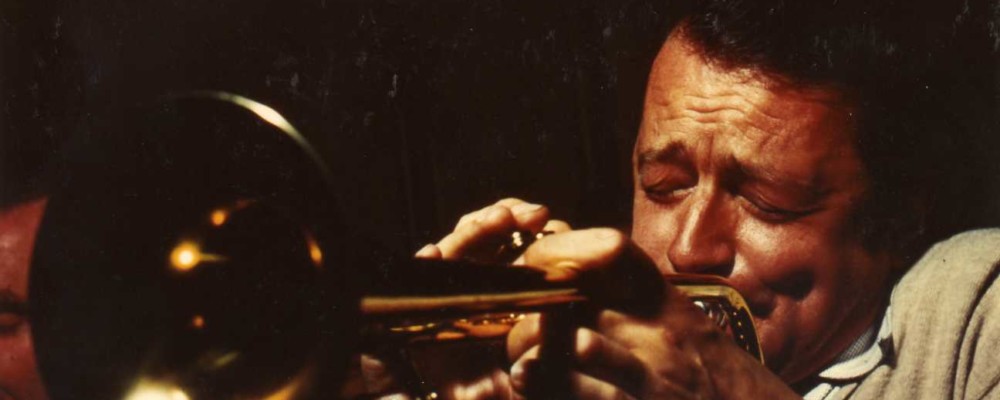 Salute to Humphrey Lyttelton
Celebrating the centenary of Humphrey Lyttelton's birth, showcasing his life, times and music. Featuring an array of jazz musicians from the UK and USA.
The "Salute to Humphrey Lyttelton" is to celebrate the 100th anniversary of Humphrey Lyttelton's birth and to showcase his wonderful life, times and music.
Created by jazz trumpeter and life-long fan, Chris Hodgkins, the tour will highlight how Humphrey Lyttelton led the way for the jazz revival of the late 40's and 50's  and brought jazz to the mainstream with the first UK jazz record to reach the Top 20, 'Bad Penny Blues'.
Affectionately known as "Humph", he was of course just as well-known for his broadcasting work, as the host of Radio 2's The Best of Jazz and Radio 4's 'I'm Sorry I Haven't A Clue'.
To do justice to Humph's life and heritage, Chris Hodgkins, himself a stalwart of the British jazz scene, has put together an impressive ten-piece band featuring top UK and US musicians.
The band features,  Chris Hodgkins – trumpet, Henry Lowther – trumpet,
Charlotte Glasson – sax, Diane McLoughlin – sax, Mark Bassey – trombone
Alison Rayner – double bass, Cheryl Alleyne – drums
And all the way from the USA…
Chris Johansen – sax, Jinjoo Yoo – piano, Wayne Wilkinson – guitar
The band will play many of Humphrey's original compositions and arrangements as well as new pieces composed especially for the tour.
A travelling exhibition on Humph's life and times will also accompany the tour and will consist of a multi-media presentation and visual archive display based on Humph's writings and journals. The tour has the support of Susan da Costa, Humph's long-time manager
Time and Tickets TBC