Sika Deer in Concert
Event Navigation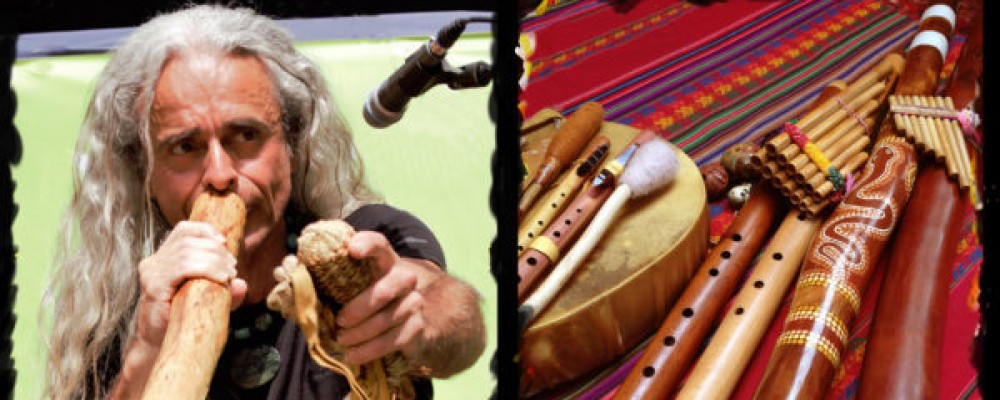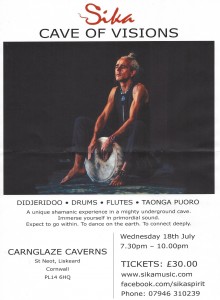 Following his successful concerts in 2016 and 2017 at Carnglaze Caverns, St Neot near Liskeard in Cornwall, Sika will be creating another enchanting concert within a cave, playing live his Didjeridoos, Flutes, Drums, Rattles and Stones. Primal music mixed with original electronic soundscapes composed by Sika in his studio in New Zealand's wild South Island.
Although this is a seated concert, you will have room to move around, toe tapping or moving to the primal sounds, feeling the beat within your heart and Soul. The dynamic performance of music will move you to the core and get you dancing on your feet.
This is the perfect place to experience the ancient sounds of these sacred instruments echoing inside the cavern. The Voices of the Earth resonate into the rock and send healing energy along the Songlines. Our ancestors who worked the land, mining the slate, are honoured by us all as we marvel at the cathedral sized caverns which were hand mined 150 metres deep into the hillside.
From the womblike caverns of the Mother Earth, enveloped by the sounds, the aroma, the darkness, every sense is heightened. Glide into the essence of totally Being, knowing who you are, by surrendering to the significant energetic shift created by this experience.
Please bear in mind the temperature of the cavern will be around 10 degrees so please dress warmly. You are welcome to come and visit the grounds where there is over 6 acres of woodland for you to enjoy, this is included complimentary within the ticket price.
The concert will commence at 8pm, doors open at 7pm.
www.suarasoundhealing.com/sika-carnglaze-concert
To buy tickets: Call 07946 310239 or suarasound@gmail.com