Sounds Vital – Free Community Music Course for Amateur Musicians & Singers, Liskeard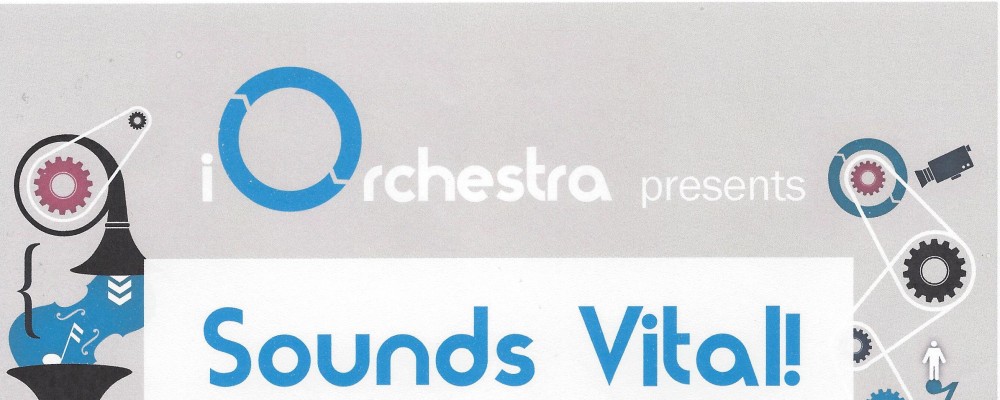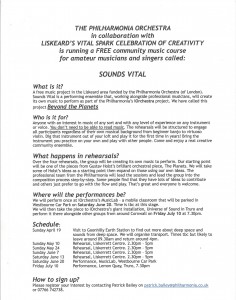 A FREE music project in Liskeard funded by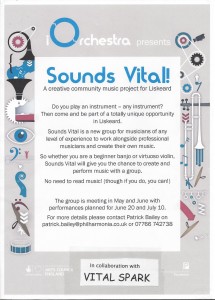 the London Philharmonia Orchestra.
Anyone with an interest in music of any sort and any level of experience ( don't have to be able to read music) can join in the four rehearsals to create a piece of music to perform as a group. The music will take ideas from Gustav Holst's 'The Planets'
Rehearsals begin with an organised visit to Goonhilly Earth Station then follow with rehearsals at The Liskerrett Centre, leading to  final performances in Liskeard & Truro.
To register your interest please contact Patrick Bailey by e-mail
patrick.bailey@philharmonia.co.uk  or telephone 07766 742738