South East Cornwall Walking Festival
Event Navigation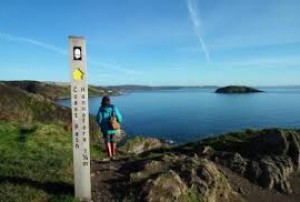 Prepare to be led astray as Cornwall's longest running walking festival returns with some new, some old, some short, and some long walks. experienced local guides will lead you on voyages of discovery into this wonderful corner of Cornwall, best explored on foot.
Sat 12th September
Words In the Woods   This year we kick off the festival with a storytelling walk in Kilminorth Woods near Looe. This will be a shortish walk aimed at children and people with disabilities…but anybody can come along. The walk will be part of Childhood Cancer Awareness Month, raising funds for CLIC Sargent. Local 'celebrity' Bill the umbrella man, will make an appearance to tell some of his Mazed tales.
Start: 1.30pm Top of the ramp into Kilminorth Woods. Walk will last approximately 1½ hours.
Around The Great Phoenix Mine Led by John Manley, local author and Chairman of the local branch of The Trevithick Society. The Great Phoenix Mine was owned by William West who is the subject of John's latest book "William West – The Last Great Cornish Engineer." The walk will be about 2.5 miles in total with the optional extra of going down to the valley bottom to see the wheel pit and slime works.
Start: 11am Minions Heritage Car Park (near Houseman's Engine House).