Steam, Beer and Jazz
September 15, 2018
|
Tickets: Adults £19.50, Children £10
Event Navigation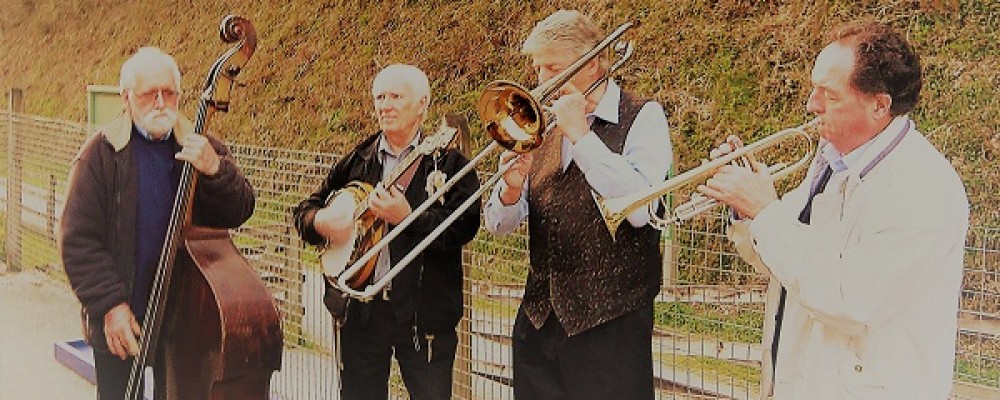 Steam, Beer and Jazz at Bodmin and Wenford Railway on 15th September
The Pennyroyal Jazz Band, formed 18 years ago by drummer Bill Sweet, are a highly entertaining traditional jazz band based in Cornwall, who play in a relaxed New Orleans style. The band play at various Cornish venues and jazz weekends across the West Country and have hosted our popular Steam, Beer and Jazz trains since they were first introduced. The band also feature regularly at Bude Jazz Festival and Plymouth Jazz Club. They're fronted by Graham Trevarton on trumpet together with Bob Manuel on trombone and Gordon Stafford on clarinet. The banjoist is John Baker and Dave Whitcomb completes the line-up on sousaphone.
"Definitely a band to get the party going!"
The evening starts at 6pm when the band plays on the station platform.
The train departs at 7pm with the musical entertainment continuing on board throughout the evening.
Great for groups!
Includes fish/sausage/veggie burger and chips.
Tickets: Adults £19.50, Children £10
Call 01208 73555 or book online