The Mikado
June 6, 2020 @ 7:30 pm
|
£12
Event Navigation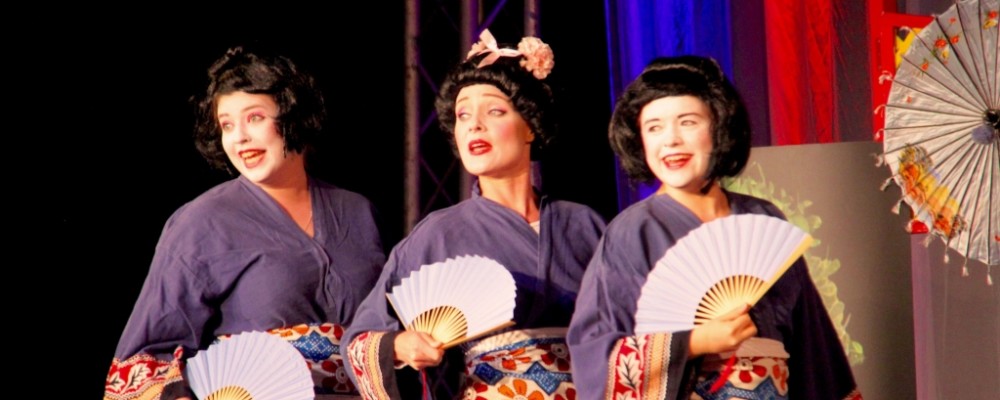 The Mikado – Opera Anywhere
The Mikado has delighted audiences for more than a century opening initially at the Savoy Theatre on 14 March 1885. It ran for 672 nights and catapulted both Gilbert & Sullivan to the height of their creative geniuses.
According to Mr Adair Fitzgerald in his book 'The Story of the Savoy Opera', the plot of The Mikado came to Gilbert when a Japanese sword, that hung on the walls of his study, suddenly fell down.
The Mikado by Gilbert & Sullivan directed by Miles Horner
Set in Japan, The Mikado presents a tangled web of love. Nanki-Poo, the son of the Mikado, flees in search of his true love, YumYum, to avoid marrying a much older suitor. Yum-Yum, however, is betrothed to Ko-Ko, the Lord High Executioner, against her will. Things, as you can see, are complicated! But can everything be righted before someone loses their head? Expect high jinx, lots of energy and clever wordplay as all is revealed
"Opera Anywhere's production of The Mikado is a musical event to remember"
"With a gorgeous and well-loved score, the young singers bring rich tones and harmony to the work along with impressive acting skills that bring the story colour and life to create a musical event to remember" – Joanna Davis, Dorset Echo
"Opera Anywhere, who specialise in small scale touring productions but do not skimp on musical quality"
"About as close to an English idyll as one could wish" – Dr Brian Hick, Lark Reviews & The Hastings Observer, August '17
"Can't better G&S for some huge fun and brilliant music, delivered by Opera Anywhere with great panache! Loved it, still laughing at all the people on the list who never would be missed!"
"Opera Anywhere have an amazing schedule ahead, lots of lucky people have a treat to come, it was a fabulous performance" – Anne-Marie, audience member, Simonsbath, The Mikado June 2018
"I think I can safely say that thanks to Opera Anywhere everyone went away last night with a spring in their step and a smile on their face" – Simonsbath Festival, The Mikado, June 2018.