The Voyage of the Mayflower: the myths and the reality
February 28, 2020 @ 7:30 pm
Event Navigation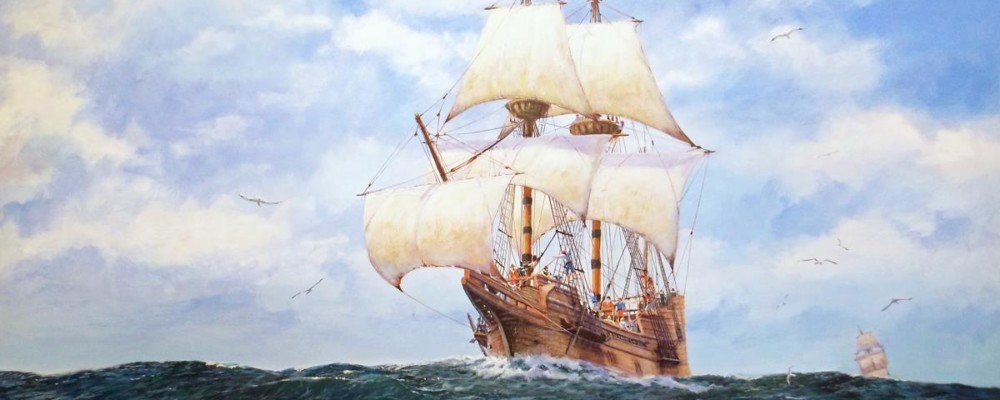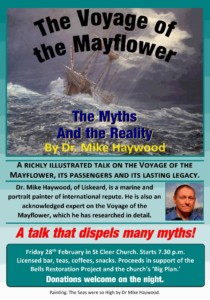 7:30pm Friday 28 February at St Cleer Church
Dr. Mike Haywood is giving an illustrated talk on The Voyage of the Mayflower: the myths and the reality.
With this year being the 400th anniversary of the sailing, we'll get to see and hear the definitive story before all the events start in Plymouth later this year.
Mike has a Ph.D. in Oceanography, was a Chemical Engineer and lives in Liskeard. He is a self taught marine artist who loves to paint rough seas. History has been rewritten; the true story of the Mayflower and her passengers is more interesting than the myths we were taught in school, says Mike.
Doors open at 7 and donations are going to the church's Big Plan to modernise and improve. There will also be a licensed bar, with proceeds going to the Bell Restoration project.
Hope you can come along 🔔