Liskeard Summer Holiday Events
Take a look at what's happening in and around Liskeard during the school summer holidays……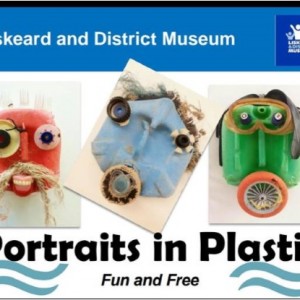 Portraits in Plastic Workshop: at Liskeard & District Museum on Saturday August 5th.
FREE fun with all materials provided.
All children must be accompanied by an adult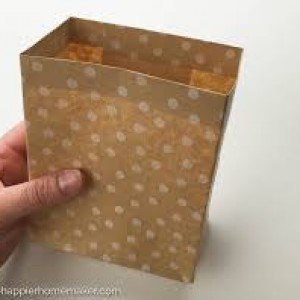 Make your own recycled Paper Bag at Liskeard & District Museum Workshop on Tuesday 15th August from 11 am.
FREE fun with all materials provided.
All children must be accompanied by an adult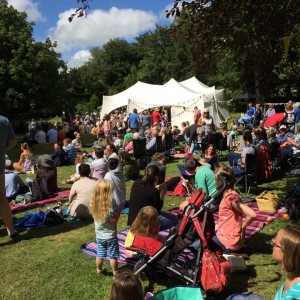 Liskeard Ploughman's Festival will take place on Saturday August 19th from 10am  on The Parade, in Liskeard town centre with a colourful street market of local foods including, cheeses, chutneys, pickles, breads and much much more including entertainment.
At 12 noon Liskeard's hidden park – Westbourne Gardens – opens the gates for a fantastic feast of live music featuring bands and artists from all over South East Cornwall, the music plays until 7pm.
FREE fun for all the family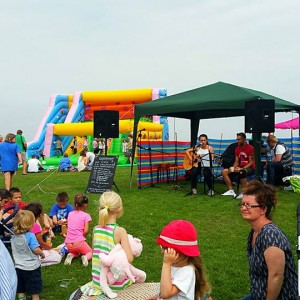 Party in the Park will take place on August 26th at Castle Park, Liskeard between 11am- 5 pm.
Face painting, bouncy castles, stalls, live music and more. Bring the whole family.
FREE entry.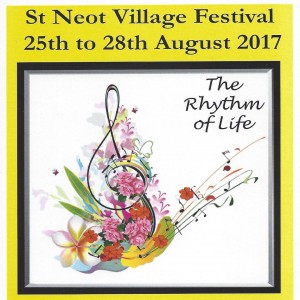 St Neot Village Festival  will take place from 25th – 28th August
Renowned for always coming up with something special, the whole village comes together to entertain visitors with a wide variety of events for all.
The Rhythm of Life is the vibrant overall theme of the weekend, with floral displays based on Musical Memories. A concert by Loveny Choir will open the proceedings on Thursday.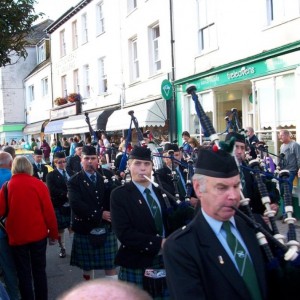 Looe Carnival Week: July 30th to 5th August
Looe Carnival is the highlight of the Looe Lions' calendar with a week of events that appeal to everyone. Entertainment for the whole family is guaranteed as the busy seaside town gears up for seven days of fun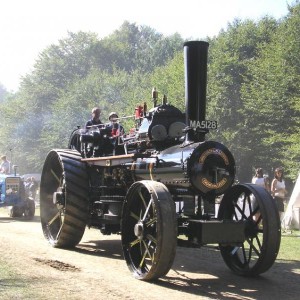 Bocconoc Steam Fair: July 28th, 29th & 30th.- 8am- 6 pm
The Boconnoc Steam Fair, held at Boconnoc Estate near Liskeard can be considered one of the best rallies of its kind in Cornwall! A great selection of full size and miniature steam, classic cars, vintage vehicles, tractors & more are all on display. Why not visit the craft tent or one of the many trade stands whilst you're visiting – you may pick up a treat! Lots to see and enjoy for all the family. Whatever the weather, come and enjoy the show!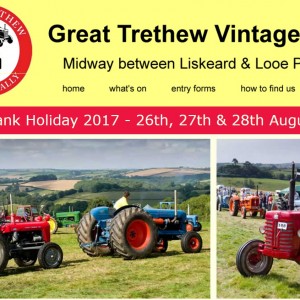 Great Trethew Vintage Rally: August 26th, 27th & 28th-10am- 6pm daily
New for August Bank Holiday 2017, the first Great Trethew Vintage Rally takes place on 26th, 27th and 28th August at Great Trethew, Horningtops.
Come along to the Trethew Rally and enjoy a real village fete atmosphere with Vintage Tractors, Cars and Motorbikes,Commercial, Steam and Military Vehicles, A Fun Dog Show, Craft and Country Demonstrations, Music, Live Bands and Children's Entertainment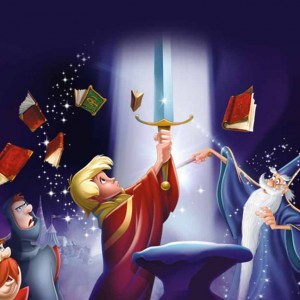 Siblyback Open Air Cinema: Sword in the Stone August 27th 6- 9pm
An open air cinema performance of Walt Disney's classic 'The Sword in the Stone' – shown as part of the King Arthur themed summer fun, this will be a fundraising event for a new adventure play area at Siblyback Lake.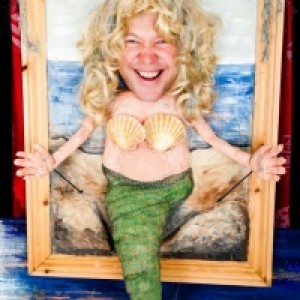 Squashbox Tales' Sea Show: Sterts Theatre August 3rd – 2pm
Storytelling with puppets and songs for families with young children. Meet crazy characters like Morwenna the 'beautiful' mermaid, Ruan the reformed seagull and salty seadog Captain Pemburthy, as well as a cast of mischievous sea-squirts, anemones, limpets, crabs and pilchards.Suitable children aged 4+ and their families.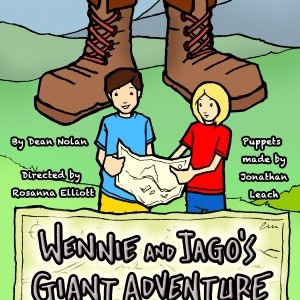 Wennie and Jago's Giant Adventure with Little Trebiggan: Sterts Theatre August 8th – 2pm
The recent storms have unlocked a portal out to sea and the Giants of old folklore have been unleashed into modern day Cornwall and are creating havoc.
Only by solving the riddles on the Giants Secret Map can they be vanquished and sent back to where they belong.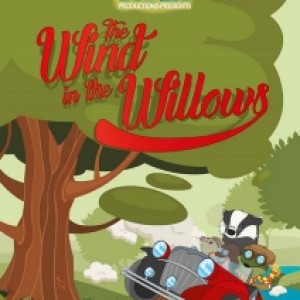 Wind in the Willows with Boxtree Theatre  at Sterts Theatre August 9th- 5.30 pm
The Wind in the Willows – Boxtree Productions will be performed on Weds 9th August at 5.30pm
Join us for an evening of exciting family theatre and enjoy this Classic British story. Meet Mole as he says 'dang' and 'blast it!', throws down his broom and sets off on an adventure out of his hole. With Inventive staging, original songs and magical storytelling we invite audiences to enjoy this classic tale of adventure, friendship and picnics in Boxtree Production's unique and energetic way!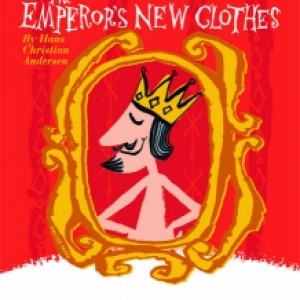 The Emperor's New Clothes by Illyria: Pentillie Castle August 16th – 6.30 pm
Make the most of your summer evening by joining us on the old tennis lawn at Pentillie Castle to enjoy Illyria's open-air performance of the Emperor's New Clothes
Sit back and take in the beautiful surroundings, historical building and wonderful outdoor theatre show at this family-friendly event.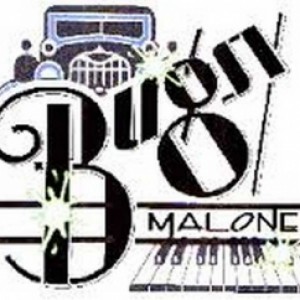 Bugsy Malone with Sterts Theatre Company: Sterts Theatre Performances: Sat 22nd July/Mon 31st July/Thurs 3rd Aug/Weds 23rd Aug/Sat 26th Aug at 7.30 pm (there will also be a 2pm matinee performance on this date only)/2nd Sept
Dandy Dan's hoodlums terrorise the district, exterminating undesirables with their new weapon –splurge guns! His rival is Fat Sam Stacetto, who runs the Grand Slam Speakeasy, but Fat Sam's gang still use old-fashioned pies. Fat Sam engages the help of Bugsy Malone, a smooth city slicker and boxing scout.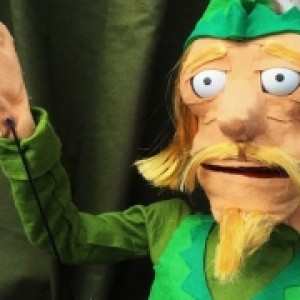 Squashbox Theatre's Tales from the Trees: Sterts Theatre August 22nd – 2 pm
Trees are awesome! They shelter us and protect us, they enchant us with their mystery and beauty, and they inspire our stories, myths and fairy tales…
But trees also provide us with food, fuel and wood, their roots bind the soil together, they produce oxygen for us to breathe…Trees hold the future of humanity in their branches. Let Squashbox Theatre be your guide to the tremendous world of Trees!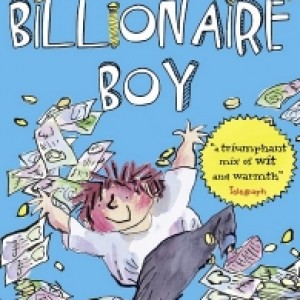 Billionaire Boy with Heartbreak Theatre at Sterts Theatre August  25th – 5pm
A David Walliams bestseller: Follow Joe as he becomes the richest boy in the world.
Mr Spud has lost all his money. Not much….just a few billion pounds. Heartbreak Productions, Mr Spud and his son, Joe, would like to invite you to a garage sale (they used to own 500 garages) where they will be selling their final belongings to raise some money to buy food. The Formula 1 racing car has already been taken by the bailiffs, but there might be something interesting left.
Recommended age: 7+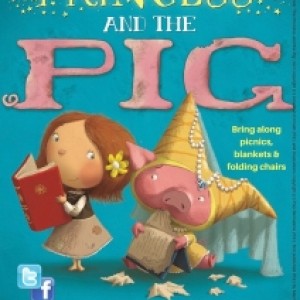 The Princess and the Pig with Folksy Theatre at Sterts Theatre August 30th- 5pm
There's been a dreadful mix-up in the Royal Nursery. Priscilla, the Princess, has switched places with Pigmella, the farmer's new Piglet! The kindly farmer and his wife believe it's the work of a good witch.
An exciting new show for friends & family, an open-air production, filled with music, and puppetry!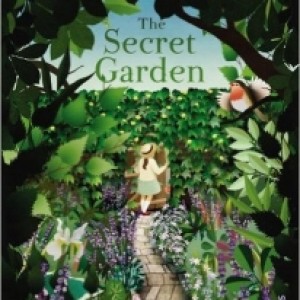 The Secret Garden with Heartbreak Theatre: Sterts Theatre September 1st- 5pm
Orphaned by a cholera outbreak in India, Mary is placed under the care of her grief-stricken uncle in the Yorkshire moors.
Aided by the staff, Mary begins to blossom; finding solace by tending to the gardens. When she comes across a secret garden locked and left to grow wild, Mary is determined to get access but in doing so she will uncover a lot more than an over grown patch of land – where are those mysterious cries coming from? Why is the garden locked?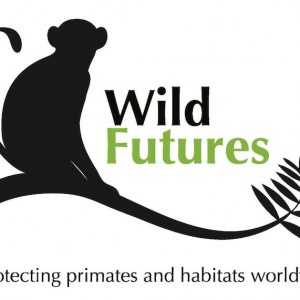 Looe Monkey Sanctuary- Wild Futures:
Animal Welfare Day: 23rd July 11am- 4.30 pm
Native Wildlife Day: 27th August 11 am- 4.30 pm
Admission prices apply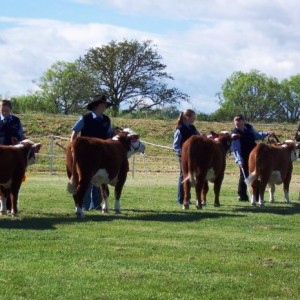 Launceston Agricultural Show: 27th July at Kennards House, Launceston
This year, Launceston Agricultural Show will be celebrating its 130th birthday. In the early days it was known as Launceston Horse Show and was a highly respected equestrian event. The show has grown in popularity and now encompasses livestock displays, arena events, trade stands and marquees, children's entertainment and so much more.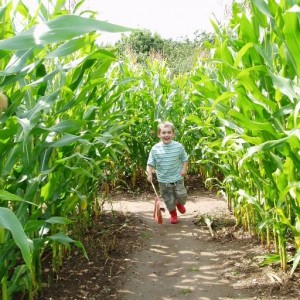 The Cornish Maize Maze:  Smeaton Farm, Pilaton, Saltash-10.30 am- 5pm daily from Saturday 22nd July until Sunday 3rd Sept
Smeaton Farm is proud to present this year's Amazing Cornish Maize Maze which celebrates the 40th anniversary of Star Wars with our own galactic space maze! While away a day trying to find your way around our giant maize maze, situated on a working farm on the Duchy of Cornwall estate.
Family Fun at Antony House: Torpoint. Each session 12- 3 pm and costs £2 per child. Normal admission prices apply
26th July: Creative Creatures/ 2nd August: Den Building/ 9th August: Bugs and Beasties/ 16th August: Den Building/ 23rd August: Creative Creatures/ 30th August: Bugs and Beasties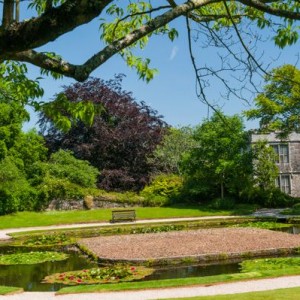 Explorer Summer Fun at Cotehele: Daily from Tues 1st – Thurs 31st August 10am- 4.30 pm. Led activities from 12- 3pm (not on Sundays)
Normal Admission prices apply.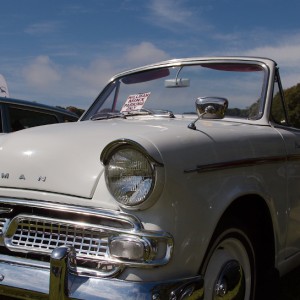 Mount Edgcumbe Classic Car Show and Summer Fair: Mount Edgcumbe Country Park, Torpoint- August 6th from 8am
The 20th annual Classic Car Show and Country Fayre will take place on Sunday 6th August at Mount Edgcumbe Country Park. Classic, American and kit cars will be on show along with military vehicles.
Free entry to the event for spectators, parking charge of £5 per car.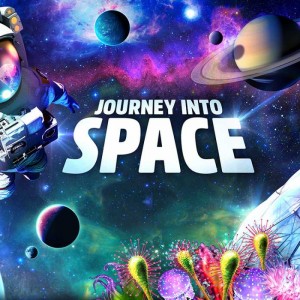 Journey into Space: The Eden Project, Bodelva, St Austell daily 27th July- 3rd September
Open daily 9.30 am- 6pm. Normal admission prices apply
This summer, explore our solar system and uncover the secrets of the universe – all in one epic day out in Cornwall.
Train in the Astronaut Academy, take a Solar System Safari, discover freaky plants that are out of this world, meet space experts and encounter stranded aliens…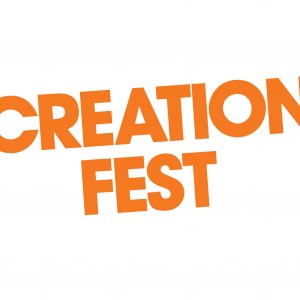 Creation Fest: Royal Cornwall Showground, Wadebridge 5th – 11th August- all day every day.
Creation Fest is a free music, Bible, skate and family Fest in it's 16th year with 14+ venues, camping options, pro skate demos and a year round community investment. Five stages showcase music from every genre with creative workshops, engaging talks and an active kids and teen programme. come one, come all!