We Look Forward to Welcoming You Back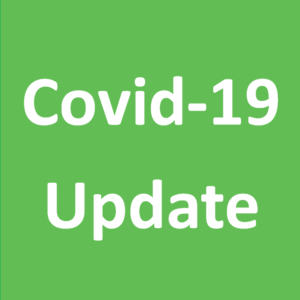 We are very happy that lockdown is easing and our local businesses are starting to reopen. We are excited to welcome you back to enjoy your holiday in our beautiful part of the country.
However, when planning your visit you should be aware that businesses are not all opening at the same rate and they may have different policies in place. Do your research before you travel, make sure you have accommodation booked before you set off and check what procedures are in place at the attractions and eateries you want to visit as many will require you to book in advance.
Also, since there are still restrictions on large gatherings, all events remain cancelled.
Our office is now open again and we are back to normal hours:
Monday-Friday 10am-4pm (closed 12.30-1pm for lunch)
Saturday 10am-1pm
Closed  Sunday and all Bank Holidays.
Tel: 01579 349148
Email: tourism@liskeard.gov.uk
Liskeard Town Council advice and information
Message from Visit Cornwall
The good news is that you're now able to visit Cornwall for those long-awaited cherished holidays and short breaks. We look forward to welcoming you back, but because of the virus some things will be different.
You may be looking for assurance about your safety and if you'll be welcome. Equally our communities are concerned that the virus may accelerate when we re-open tourism. So, here's what we're doing.
THINK – PLAN – BOOK
Although Cornwall will be as wonderful as ever, you'll notice some changes. This means that you'll need to book your accommodation before you travel, similarly all of our leading attractions have introduced advance, pre-booked tickets, and most restaurants and eateries will require a reservation. Put simply, you will need to do more research, planning and pre-booking for your stay or day out.
Please keep to the guidelines, especially those on social distancing and hand washing, while having patience and respect for each other.
For everyone's protection, tourism businesses have applied higher standards of cleaning and changed their procedures to comply with the new Government advice.
And, if a beauty spot, beach or town is too busy, why not simply go and discover a new favourite place and explore our hidden gems? often just around the corner. We look forward to seeing you for a great holiday in Cornwall.
Healthcare
If you need urgent – but not emergency – NHS care in Cornwall, contact NHS 111.
Just contact NHS 111 by phone or online at any time of day or night, to find out where you should go and when.
If needed, expert clinicians will arrange for you to be seen at the Emergency Department (ED) or at our range of other treatment units. Please don't just turn up, as you may be directed elsewhere or have to wait longer.
This is a new way of accessing urgent care in Cornwall, to make sure everyone stays as safe as possible during the pandemic. It will help the NHS manage the flow of patients when capacity in waiting rooms is much smaller than before, to maintain distancing and reduce the risk of infection.
It means you will get the right treatment, more quickly – and probably closer to home as well.
And if you're a visitor to Cornwall, you don't need to look up details of NHS services if you need urgent treatment – just phone 111 or go online at: www.111.nhs.uk/
For the latest MIU opening and waiting times please click www.cornwallft.nhs.uk/services/minor-injury-units/miu-waiting-times/
On holiday in Cornwall? If you are unwell and need to see a doctor, please contact your own GP practice. Practices up and down the country are offering video appointments which mean we can see patients safely and quickly during the pandemic.