The Man Engine visit to Liskeard

Tuesday 26th July 2016 will forever be remembered as the day the mighty Man Engine came to Liskeard.
Liskeard was the first Cornish town on the #ManEngine tour, it was designed to celebrate the 'Tinth' anniversary of the Cornwall and West Devon Mining District being awarded World Heritage Status.
The Cornish Times ran a photo competition.
Here are the winning photos submitted by; Sarah McCaig, Alexander Ronaldson aged 4 years, Tristan Hoskins aged 9 years, Mary Roberts with a picture of her grandson Jared Foster aged 3 years, Lynn Murnaghan, Lorna Shrubsole, Leo McCaig aged 3 years taken from Daddy's shoulders and Sarah Easey- Sarah and Ellie at Minions.
Cartoonist, Nick Brennan captured the event with help from the town.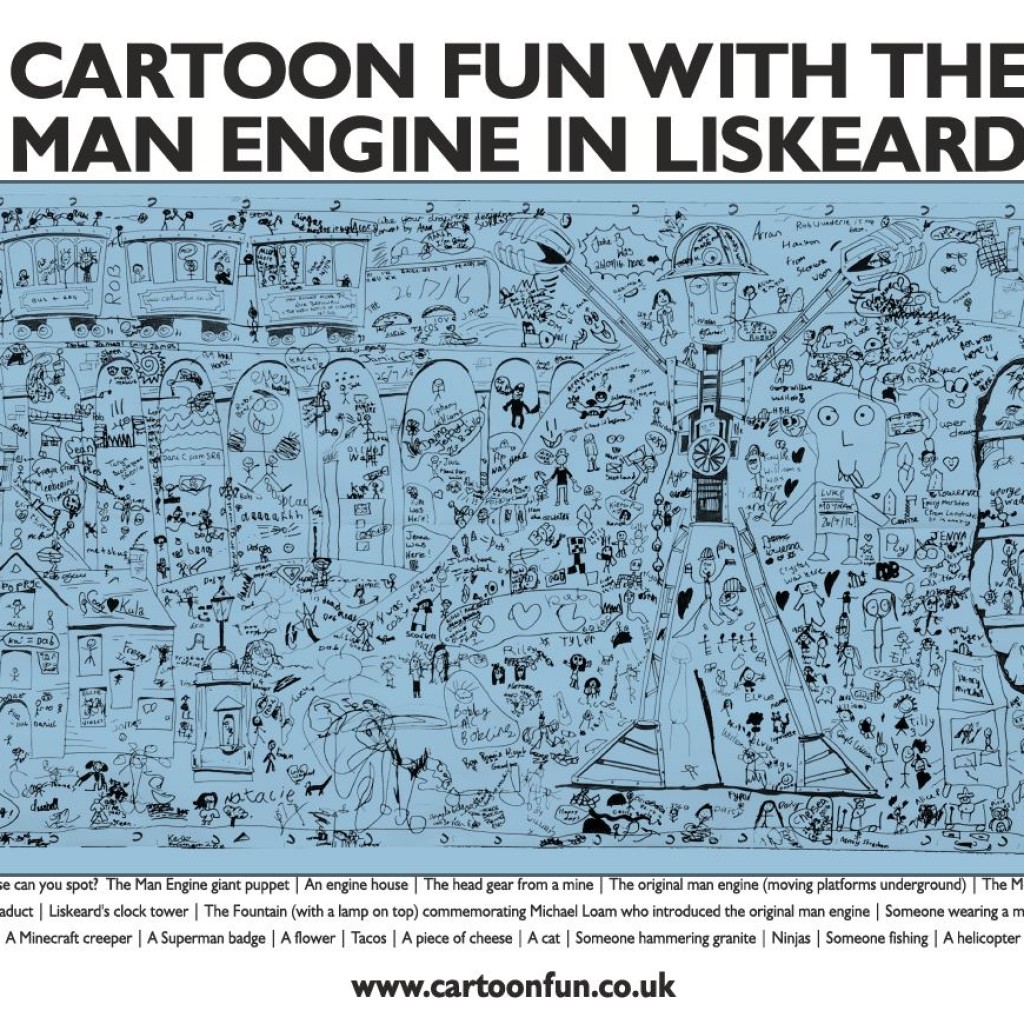 Studio Wallop captured the exciting preparations and the Man Engine's Transformation on film.
Preparation: Engagement: Transformation: Entertainment