Helston Flora Day – CANCELLED
Unfortunately, due to the ongoing Covid restrictions, Flora day has been cancelled for the second year in a row.
"It is therefore with great sadness that the association has taken the decision to cancel the day for a second year, Dance secretary, Nick Wills said a number of virtual events are in the planning to mark this year's event and full details will be available on the Flora Day Association website at helstonfloraday.org.uk and on our Facebook Page.
"Please stay safe and we look forward to welcoming you to Helston in 2022."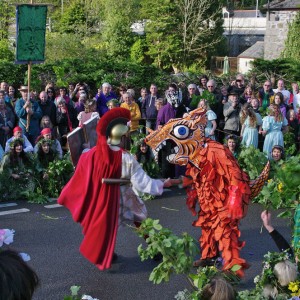 This ancient festival is usually held on May 8th , unless that date falls on a Sunday or Monday, in which case the previous Saturday is taken. It is a Spring festival to celebrate the end of winter and mark the arrival of the new vitality and fertility with the trees and flowers bursting into life. The houses and shops of the town are decorated with greenery and floral arrangements to express the spirit of renewal.