A Midsummer Night's Dream
July 6, 2016 @ 7:30 pm
|
Tickets: £12/£10 concessions/£8 child/2 course meal £15
Event Navigation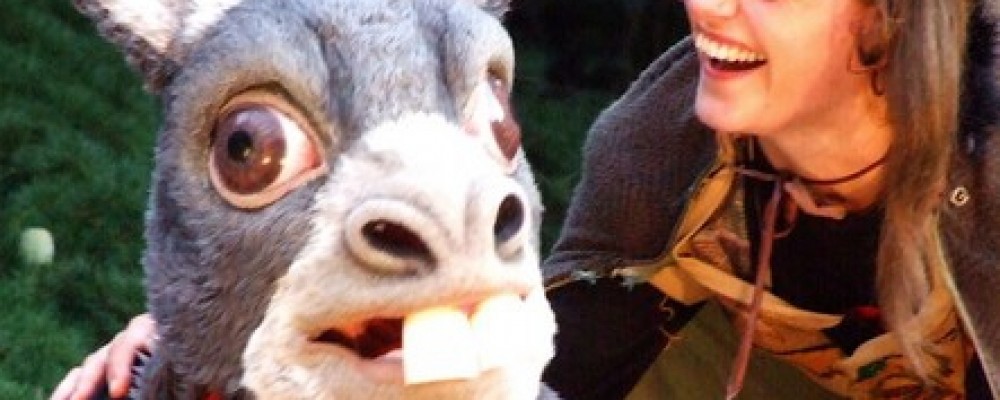 A Midsummer Night's Dream –Illyria
By William Shakespeare
Question: What is the difference between an Athenian weaver, the Earth's satellite, and a donkey?
Answer: Nothing at all: just another excuse for Shakespeare to squeeze out, if you'll pardon the expression, another bum joke.
In Illyria's 25th anniversary season this inimitable company reprises the show they performed in their very first year. Five couples – three human, one fairy, and one mythical – find their relationships sorely tested, intimately probed and indecently exposed when a troupe of amateur theatricals bumble into the forest to rehearse a play.  Add to this bawdy mix a heady brew of confusion, magic and mischief, and you have the most perfectly frothy comedy for a moonlit summer evening.
Tickets available from Sterts Box Office: 01579 362382