Blues People – A celebration of the music and its characters
October 30, 2021 @ 8:00 pm
Event Navigation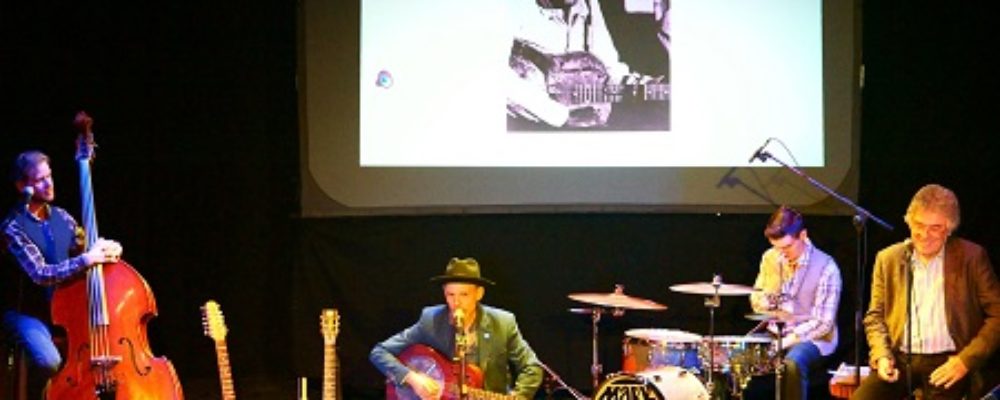 Saturday 30 October:
Blues People – A celebration of the music and its characters
Highly lauded songwriter and guitarist Mark Harrison is joined by radio and TV broadcaster David Freeman for an uplifting and informative evening of modern and classic Blues songs and stories.
This unique show explores the origins of this influential musical style, linking the music of the past with life as it is lived today through exploring the personalities behind the Blues.
David Freeman is a broadcaster on BBC and Sky, as well as host of the Blues and Boogie Show on Jazz FM. He is a leading authority on all forms of Blues music and its history. His informative and lively book Blues People was published in 2020.
Mark's band comprises himself on National & 12-string guitars and vocals, Charles Benfield on double bass and vocals, Ben Welburn on drums and percussion. Stories and clips are courtesy of David Freeman.
Tickets: £15 advance, £14 Friends of Calstock Arts, £10 under 18s.
Click here for tickets or phone 01726 879500
Doors and bar: 7.00pm, start time 8.00pm.