Cinderella – Miracle Theatre
December 18, 2016 @ 12:35 pm
|
£25 (under 16s £20)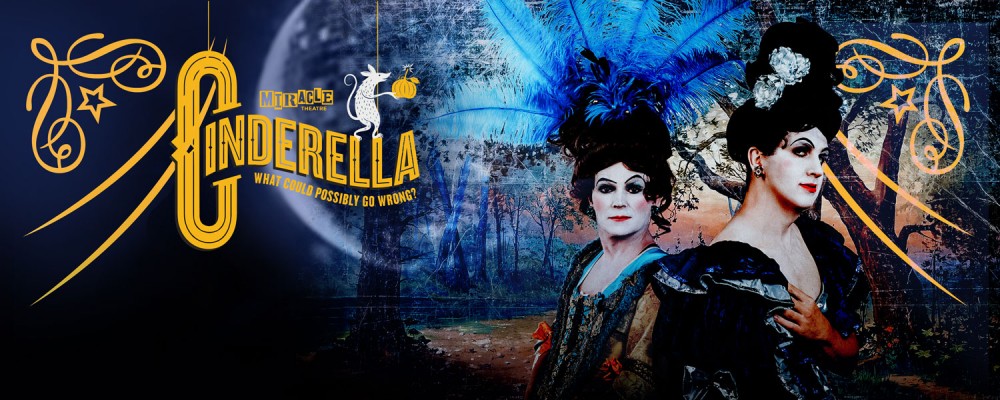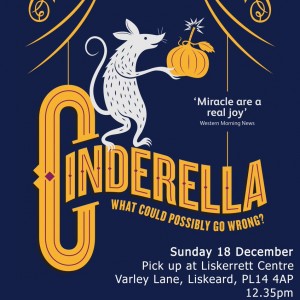 Would you love to see the fabulous Miracle Theatre production of Cinderella in Falmouth but don't have transport / don't fancy the drive / would quite like a drink? How about this… Pick up from Liskeard, transport in a vintage coach and tickets to see the show for just £25 (£20 for under 16s) – what could be better!
Pick-Up at Liskerret Centre, Varley Lane, Liskeard, PL14 4AP
Please arrive by or before 12.35pm.
Coach leaves at 12.45pm to arrive at Princess Pavilion by 2.00pm
There's a treat in store for you this Christmas – a brand new pantomime from Miracle's very own Ffitch Repertory Players!
Having astonished audiences with The Revenge of Rumpelstiltskin, Aladdin and Dr Livingstone, I Presume, this motley crew of entertainers are now dusting off their periwigs, patching up their painted backdrops, tuning their pianoforte and practising their naughtiest songs, ready to reinterpret that most beloved of fairy tales, Cinderella.
Experience the undiluted joy of pantomime in its heyday of 150 years ago, complete with revealing backstage glimpses.
A rare and genuine pleasure for all!
Get your tickets online or pop in to Liskeard Information Centre in Pike Street.