Circus Around and About
September 16, 2021 @ 4:30 pm

-

7:00 pm
Event Navigation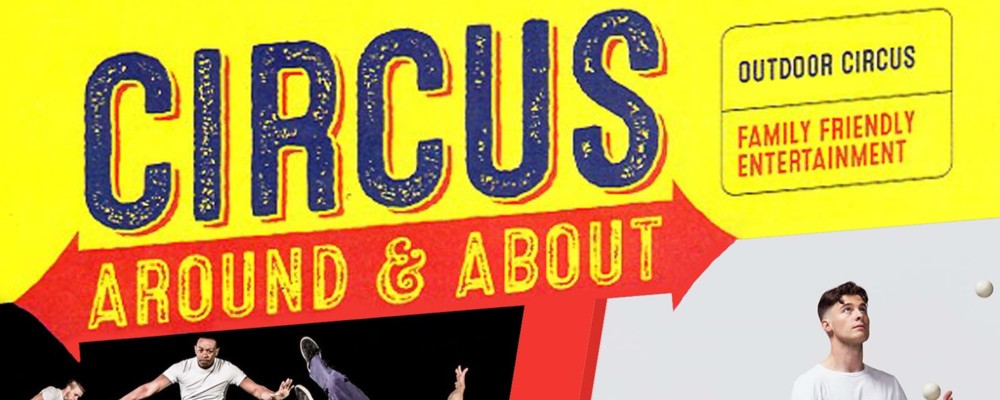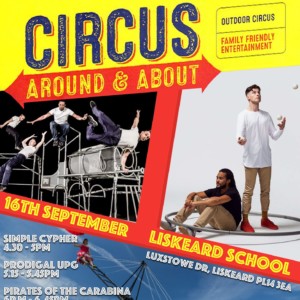 An Outdoor Circus is coming to Liskeard School, Thursday 16th September, 4:30pm to 7pm
Performances are outdoors and will provide family friendly entertainment
Simple Cypher – Roll Up, Roll Up:
Prepare to be amazed by Roll Up, Roll Up as Simple Cypher perform explosive tricks with effortless agility within a large, spinning steel ring known as a Cyr Wheel. This skilled duo combines freestyle hip hop and acrobatics with juggling in an innovative and original way in this playful production.
Prodigal UPG – Zoo Humans:
A response to the shocking fact that over a third of young people in the UK spend less time outdoors than its prisoners, ZOO HUMANS sees The UPG Team bring their distinctive performance-parkour and Attenborough's smooth narrative to a group of humans on the verge of forgetting how to move. As they slowly become aware of the artificial world in which they're living, they must decide if they'll swap touch-screens for human contact and risk the comfort of their cage for the lure of the great outdoors.
Pirates of the Carabina – Pirate Taxi:
Pirates of the Carabina are award-winning circus artists, acrobats and musicians. Their brand-new show Pirate Taxi tells their own tale of running away to the circus, with humour, original music and an ingenious set. Join the adventure and watch an extraordinary aerial performance.
Simple Cypher – 4.30 – 5pm
Prodigal UPG – 5.15 – 5.45pm
Pirates of the Carabina 6 – 6.45pm
Further information and tickets at www.carntocove.co.uk/event