Deerparks' Summer BBQ Evening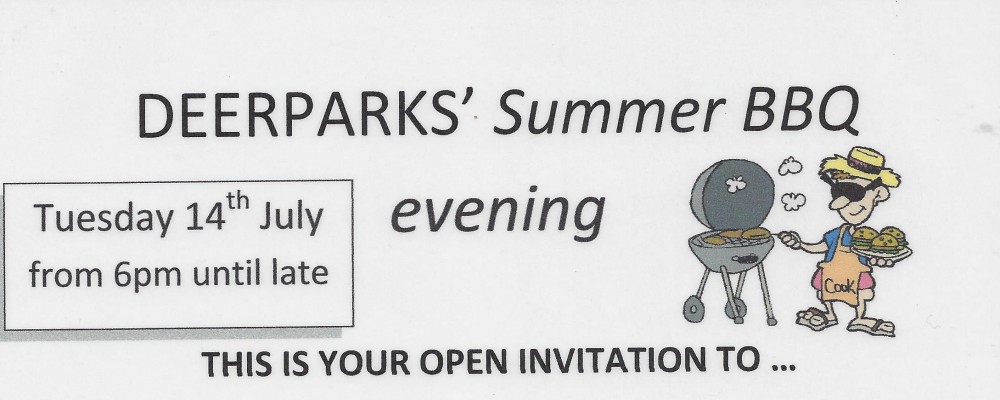 Come and enjoy our BBQ delights with a complimentary glass of local cider tasting with
your BBQ burgers. The licensed bar will also be open.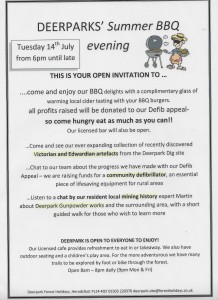 All profits raised will be donated to our Defib appeal.
Come and see our ever expanding collection of recently discovered Victorian and Edwardian artefacts from the Deerparks dig site.
chat with our team about the progress we have made with our Defib appeal.
Listen to our local mining history expert Martin about Deerparks Gunpowder works and the surrounding area.