Diggory Piper – The Worst Pirate Ever!
Event Navigation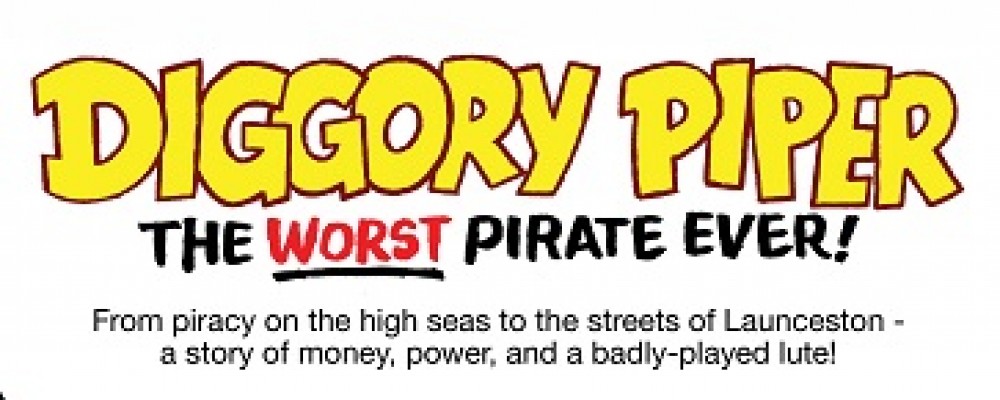 O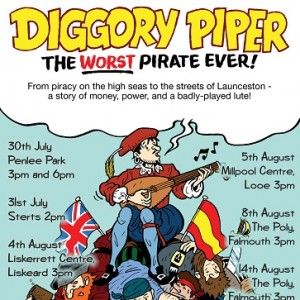 n Saturday 4th August at 3pm, Little Trebiggan will be bringing their brand new family show to Liskerrett. Based on a story unearthed by the Mazed Project and adapted for the stage by Nina Hills (Wham Bam Drama Club and the Little Soap Cake Factory on the Cattle Market) you are invited to meet Diggory Piper – The Worst Pirate Ever!
A humble Launceston lad, all Diggory wanted was to play his lute. But the lure of adventures on the high seas was too exciting to ignore.
Join Diggory Piper as he takes to the seas in his ship The Sweepstake.
Will he be victorious in assisting Queen Elizabeth I in her quest to vanquish the Spanish Armada or will his chronic sea sickness win over?
Brought to the stage by Cornish company, Little Trebiggan, the story combines the Cornish language, an environmental message and new music written by Jack Rosewarne Hebb with the company's unique style of storytelling.
This heart warming true story of an Elizabethan Robin Hood will charm children from 3 upwards and their families.
Tickets available from Liskerrett. Telephone 01579 340307