East Cornwall Bach Choir – Summer Evening Concert
June 10, 2017 @ 7:30 pm
|
Adult £10, student £6
Event Navigation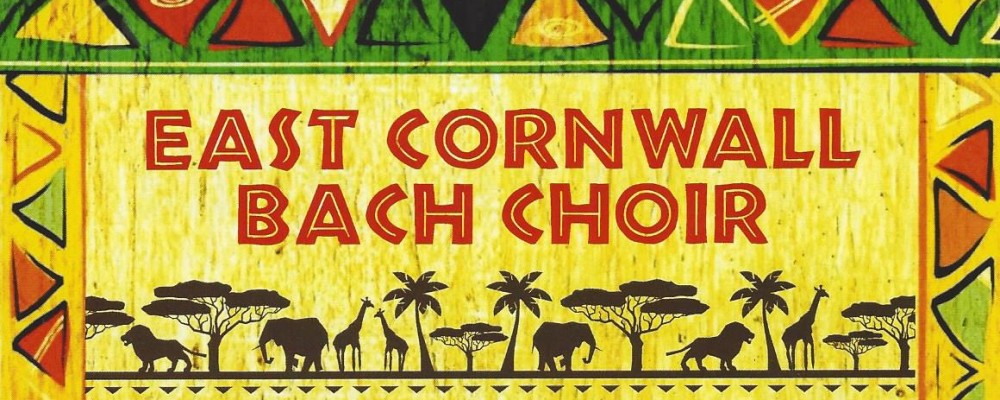 East Cornwall Bach Choir & Caradon Youth Choir – African Sanctus by David Fanshaw for choir, percussion and drums. Featuring Soprano Bianca Phillips, African Drumming, Shona Mbira and Dancing
Adult Ticket £10, students £6 available from Sterts Theatre, Liskeard Tourist Information Centre and online at www.ecbc.co.uk
"African Sanctus" was composed by the ethno-musicologist David Fanshawe and is scored for soprano soloist, 4 part choir, up to 8 percussion instruments, piano and African tape (recordings of music in the field). ECBC plans to include some of these elements in their performance at Sterts Theatre on 10thJune
The composer started his journey in Egypt in 1969 and subsequently travelled extensively within the African continent recording traditional dance and song music. His objective was to compose a work of praise " to one God" and his Latin mass entitled "African Sanctus" was completed in 1972. The mass was first performed in the church of St. John, Smith Square, London that year. That performance was broadcast by the BBC on United Nations Day in 1974.
The work was originally entitled "African Revelations". However, David Fanshawe changed the title to "African Sanctus" following his meeting with the "Hippo Man" – Mayinda Orawo on the shores of Lake Victoria in 1973. He photographed him and chose this photograph for the cover of the musical score. David Fanshawe stated that "Hippo Man" represented the symbolic figurehead of all the legends and myths of Africa; at the same time represented Africa in the changing World of the 1970s.
The overall effect of this work through its remarkable fusion of many African and some Islamic elements within a basic Christian framework is to emphasise what Africa's religions have in common rather than that which separates them.
African Sanctus freely translates as "Holy Africa".