FOS Brothers
June 15, 2018 @ 7:30 pm
|
£12/£10/£6
Event Navigation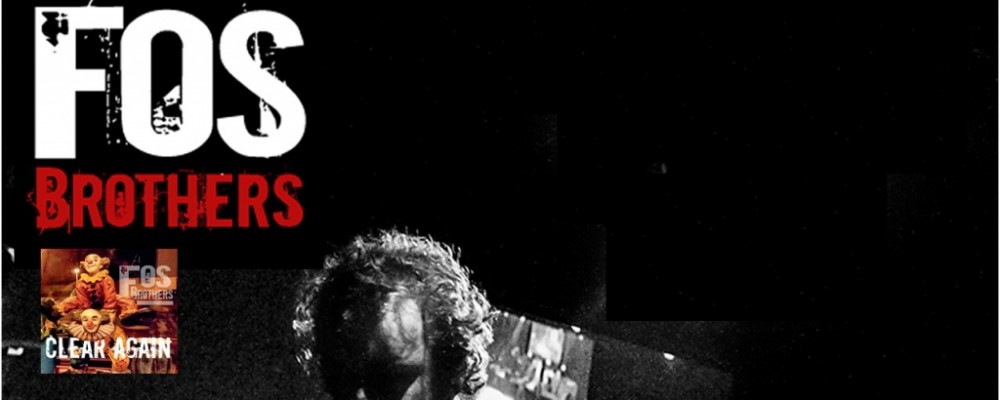 Sterts Theatre, Upton Cross, 7.30pm.
Growing up in Belfast in the 70's the FOS brothers fuse an eclectic mix of their own original songs with traditional Irish sensibilities flavoured liberally with Floydian/Genesis/Horslipian spices.
Their mix drums, percussion Loops and samples and soaring guitars and bass delight Festival and Venue audiences and that's even before they start singing!
March 2017 saw the release of their new CD 'Clear Again' featuring many guest musicians who have worked with the band over the years (Sarah Jory, Ted Duggan, Leon Hunt and Jon strong) The CD was mastered by Simon Heyworth who is noted as co-producer of Mike Oldfield's Tubular Bells. and many King Crimson Albums.
FOS Brothers will be performing as a 4 piece band during 2018 as budget allows but will continue with duo and trio performances when requested.
The line up is :
Sam McCrory – Vocals, Guitar
Dave McCrory – Acoustic and Electric Guitar, Mandolin, Bass
Rom Dobbs – Drums, percussion, samples and loops
Pete Bingham – Bass
Tickets £12, concession £10, child £6. Two course meal available for an additional £15