Guided Walk on Looe Island Nature Reserve
September 29, 2016
|
£25
Event Navigation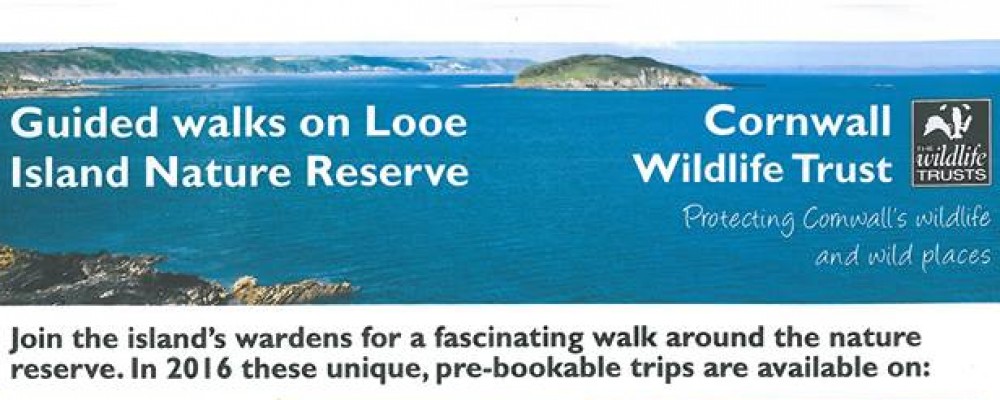 Join the warden for a fascinating guided walk around the island. They will help you spot wildlife such as grey seals and great black-backed gulls as well as learning about the Trust's work and the challenges of island life.
Looe Island guided walks take around three and a half hours and cost £25 per person, places are limited and must be booked online in advance.
The visit starts with the fun of a boat trip from Looe's bustling fishing harbour. Once landed on the island you will be greeted by a resident Cornwall Wildlife Trust warden who will introduce you to the fascinating nature and history of the island. You will find out how the Atkins sisters bequeathed the island to the Trust and discover how work continues to protect and enhance the island's wildlife. During the three-hour stay visitors will also have opportunity to quiz the warden about how the island is run without services such as mains water, electricity from the grid and of course, without shops! After the guided walk you will have around one hour to independently explore the island or join the warden for a slide show in Jetty Cottage.
Those booked on a summer walk can expect the nature reserve to be alive with insects. In particular visitors are likely to spot one of around 15 different types of butterflies regularly recorded fluttering around on the Island. A favourite is the boldly coloured, red, black and white red admiral usually seen feeding near nettles or on buddleia bushes in the gardens. Your guided walk with the warden includes a tour of the self-sufficiency fruit and vegetable plots and later in the year you'll be able to see a wide range of produce from the more unusual grapes and globe artichokes through to more traditional crops of radish and raspberries.