Illyria present The Sorcerer's Apprentice – Sterts Theatre
May 23, 2015 @ 5:00 pm

-

6:00 pm

|

£10/£8/£6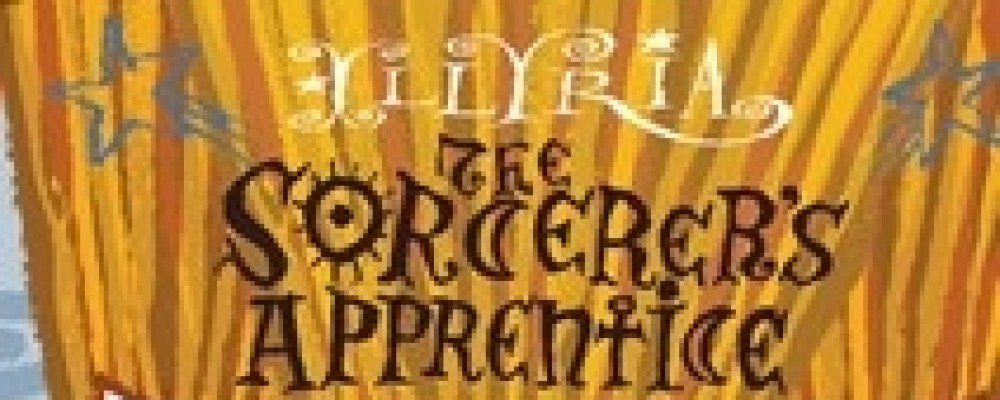 The original boy-wizard story was most famously told in Disney's Fantasia with Mickey Mouse in the title role.  Before that it was told in a short poem by Goethe, and the original version comes from the Greek satirist Lucian, writing in the 2nd century AD.
Bored of his chores, left on his own, the sorcerer's apprentice has a bright idea, waves his wand and ….whoosh!… a broom magically starts to fetch water for him. But as the bath fills he realises he doesn't know the spell to make the broom stop. In desperation he saws it in half – but this is just the start of everything spiralling out of control!
This show features a HUGE amount of water!  There's a spectacular set from the designer of George's Marvellous Medicine, amazing effects from the scenic builders of The Twits, the original music by Paul Dukas (as used in Fantasia) – and eye-popping magic illusions created by the world famous illusionist Paul Daniels. We dare you to sit in the splash zone!
2015 marks Illyria's 24th year on the road. The company is now based permanently in Cornwall, but each summer continues to tour the length and breadth of the UK and beyond.  This time they're back with magical family fun for all ages 5+
Ihr 30min (inc 20 min interval)