Iolanthe – Sterts Theatre
August 20, 2015 @ 7:30 pm
|
£12/£10/£8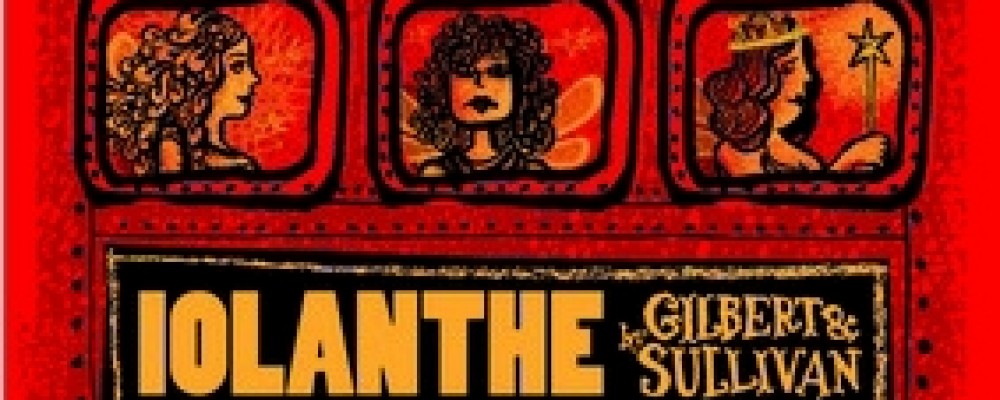 Gilbert and Sullivan's most magical comic opera is about Iolanthe, a fairy, who falls in love with a mortal. Her resulting death sentence under fairy law is commuted by the Fairy Queen to banishment. 25 years later her son, Strephon, falls in love with the Lord Chancellor of England's ward, Phyllis. But the Lord Chancellor was Iolanthe's mortal lover, who, believing her dead, intends to marry Phyllis himself.  Strephon begs Iolanthe to persuade the Lord Chancellor to renounce Phyllis and allow him to marry her.  But if Iolanthe reveals to her long-lost lover that she is alive then her original death-penalty is re-invoked.
The opera is set half in Fairyland, half in Westminster – although both places seem to be full of the same bumbling Lords. Its hilarious and surprisingly topical satire pokes fun at Love, Class and Politics – particularly dwelling on how characters from extremely different backgrounds (fairy/mortal and left/right politics) form uneasy coalitions….
Many believe its sumptuous harmonies to be the most beautiful Sullivan wrote.  It gets the complete Illyria treatment, faithfully performed by a reduced cast and accompanied by a Musical Director on keyboard. Despite the reduction in scale not a single word from WS Gilbert's libretto is cut, nor a single note or harmony from Sir Arthur Sullivan's score unsung.
Following the runaway popularity of HMS Pinafore, The Mikado and The Pirates of Penzance, Illyria returns with another romantic summer opera to leave you with a song in your heart.
Running time (approx): 2hr 0mins (including 20 minute interval)
Suitable for: all ages 5+ Targeted at: all ages 10+