Jonathan Delbridge performs on the King of Instruments
November 26, 2016 @ 7:30 pm
|
Tickets £8 in advance/ £10 on the door/ Under 18s Free
Event Navigation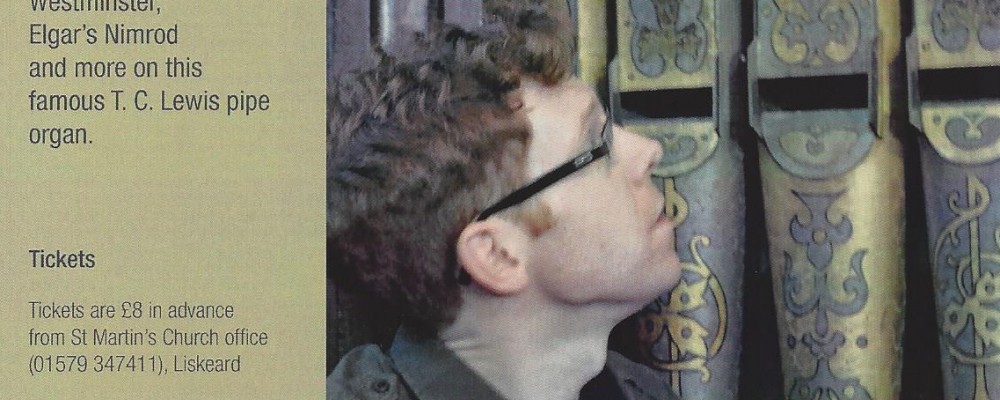 On Saturday 26th November at 7.30 pm, Jonathan Delbridge will be performing on the King of Instruments at St Martin's Church, Liskeard.
Programme to include Bach's Toccata and Fugue in D minor, Vierne's Carillon de Westminster, Elgar's Nimrod and more on this famous T.C Lewis pipe organ.
Tickets are £8 in advance available from St Martin's Church Office (01579 347411 or from Liskeard Tourist Information Centre (01579 349148), Pike Street.
Tickets on the door £10 each.
18s and under are free.