Lions Easter Bingo
Event Navigation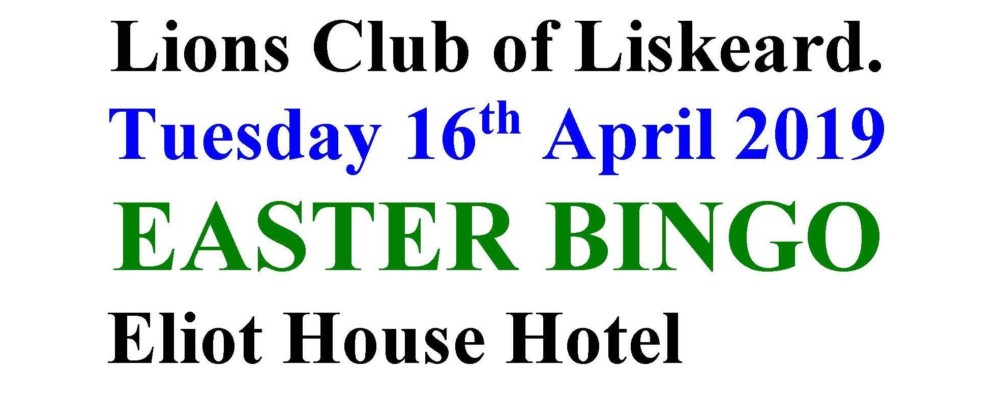 EASTER BINGO – Tuesday 16th April
Eliot House Hotel
DOORS OPEN AT 7PM, EYES DOWN AT 8PM
There are lots of prizes, including our LOVELY FOOD HAMPERS for a full house and prizes for individual lines.
Our bingo caller Allan Mawby will be looking to promote a 'cracking' performance. Please feel free to 'egg' him on and 'shell' out any feedback.
He will not get scrambled!
There are raffle tickets on sale with good prizes.
This event is in support of funds for projects and charities via Lions Club of Liskeard