Liskeard Flower Club- Golden Anniversary Evening Celebration
October 5, 2018 @ 6:00 pm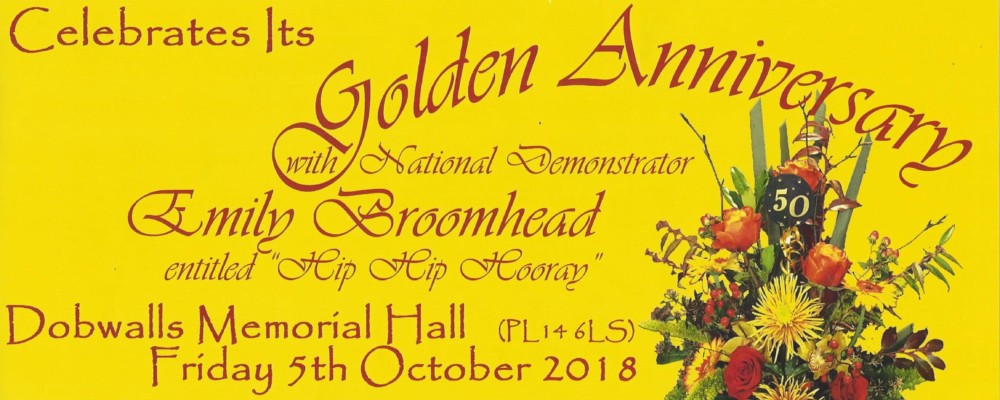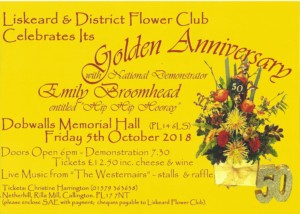 Liskeard Flower Club will be holding their Golden Anniversary Evening Celebration at Dobwalls Memorial Hall from 6 pm on Friday 5th October.
There will be a demonstration by Emily Broomhead, a national demonstrator, entitled 'Hip Hip Hooray!' at 7.30pm.
The evening will also include cheese & wine, stalls and a raffle plus entertainment from The Westernairs.
Tickets £12.50 from Christine Harrington – call 01579 363638