Liskerrett Talks Double Bill
Event Navigation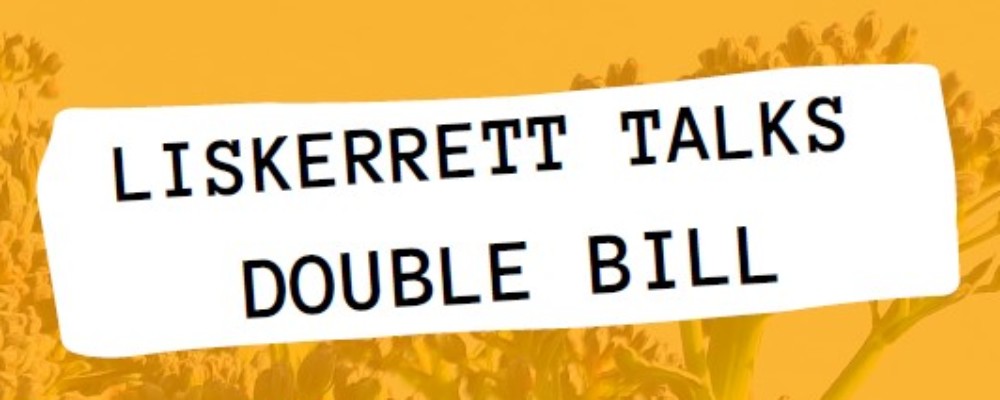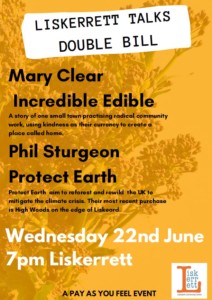 Mary Clear – Incredible Edible
A story of one small town practising radical community work, using kindness as their currency to create a place called home.
Phil Sturgeon – Protect Earth
Protect Earth aims to reforest and rewild the UK to mitigate the climate crisis. Their most recent purchase is High Woods on the edge of Liskeard.
Liskerrett Community Centre, Wednesday 22nd June at 7pm.
A pay as you feel event