Miso Masterclass at Liskeard Hive
Event Navigation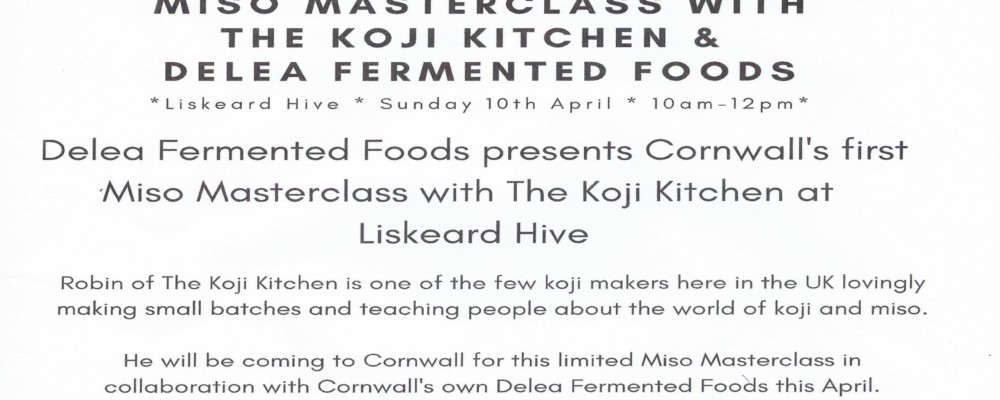 Come and join the first ever miso making masterclass in Cornwall with special guest Robin of The Koji Kitchen hosted by Delea Fermented Food
Join Robin Sheriff from The Koji Kitchen and learn how to make your own miso to take home with you, the ins and outs of koji making and its magic and get to taste some seriously unique and fab ferments.
Koji maker Robin is one of the few koji makers in the UK lovingly making small batches and teaching people about the world of koji and miso.
This will be a hands on miso making masterclass with a jar of miso to take home with you. We will make miso together, chat koji , enzymes, mould, textures and tastes of misos and explore using different beans, peas and veggies to make your miso with.
We will then enjoy a tasting session of misos, koji based amazakes, shio kojis, pickles and lots of other ferments.
This is a one off masterclass, we will have fun promise and then you can use your self made miso on everything you eat! Tickets will go fast as we have limited spaces.