Murder Mystery evening at Rumours Bar and Bistro
November 15, 2019 @ 6:00 pm
Event Navigation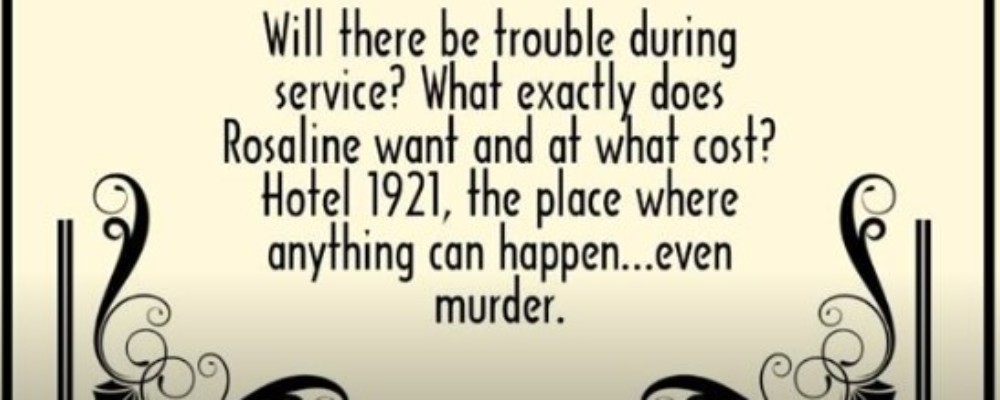 WHAT'S YOUR POISON?
Join us for a night of intrigue, drama and murder including: arrival drink, three course meal and murderous entertainment!
STORYLINE:
Hotel 1921
The year is 1921 and the once affluent Lord Edwards invites you to his hotel, built to celebrate the end of the great war it is a place for the rich and famous to gather. Anybody who is anybody will be there including the loud and brash Rosaline Warner.
Anything you may need don't hesitate to ask friendly hotel manager Alan Cooper and his staff.
Will there be trouble during this service?
What exactly does Rosaline want and at what cost?
Hotel 1921, the place where anything can happen… Even murder.
BOOK NOW:
01579 342302
Info@rumoursbistro.co.uk