Oh No It Isn't!
December 6, 2019 @ 7:30 pm
|
£10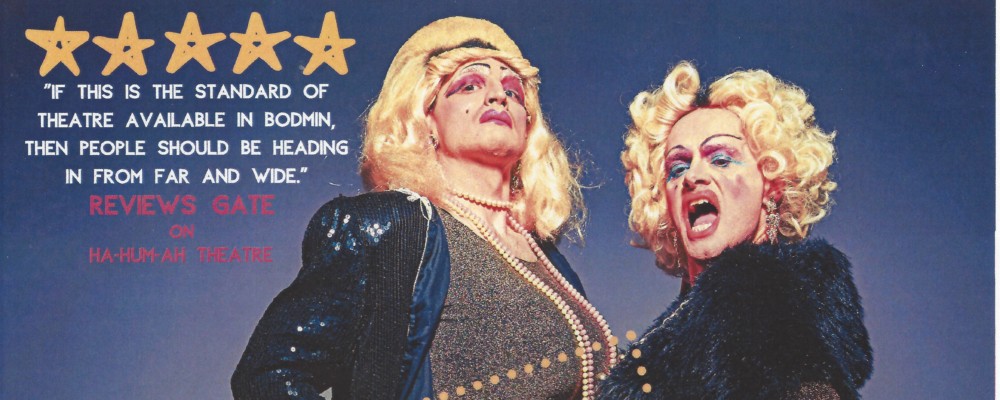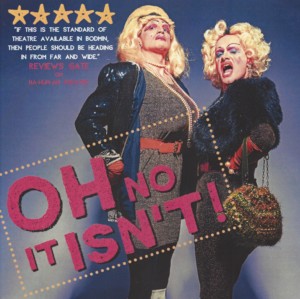 Ha-Hum-Ah Theatre are teaming up again with intoBodmin to add their theatrical twist to the world of festive theatre, with their next winter production Oh No It Isn't! 
Following the great success of 2018's A Dickensian Christmas, Ha-Hum-Ah Theatre and intoBodmin present: 
OH NO IT ISN'T! 
They're the best of sisters onstage but the worst of friends off it. It's the final performance of Cinderella in a moth-eaten, regional theatre and backstage tensions threaten to boil over onstage. Will the egotism, one-upmanship and politics remain confined to the dressing room? Will the ugly sisters keep the professional professional and the personal personal? Will we ever find out what happened during Babes In The Wood?
Based on a lifetime of experience onstage and backstage Oh No It Isn't! is a hilariously funny and beautifully moving new play exploring the highs and lows of life in the theatre. Written by Great British Pantomime Award nominee Luke Adamson and using real anecdotes and stories it is an impassioned yet tender love letter to the world of performance.
NB: This show contains moderate adult themes, one instance of adult language. Age Guidance 10+
Liskerrett Community Centre, 7.30pm. Running time 1hr.
Tickets £10/£8/£5 – to book online click here