Part Time Courses – Victorian Sensation Fiction, Liskeard
October 3, 2015 @ 10:30 am

-

4:00 pm

|

£22.50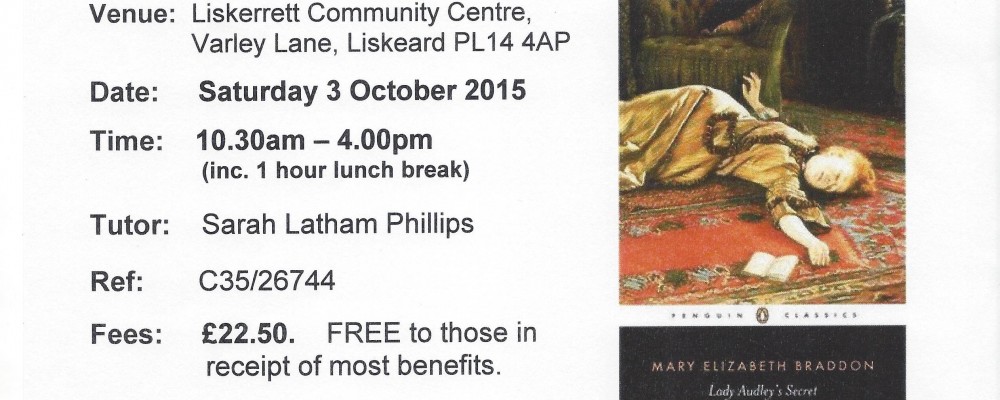 Victorian Sensation Fiction
This Day school will explore and discuss Victorian Sensation Fiction, the genre which Charles Dickens described as "wild but domestic." These are 'detective stories' dealing with contemporary Victorian issues: Women's rights (or lack of) to their own property and their children, bigamy, misogyny, illegitimacy, fraud, divorce, 'madness' and the asylum. There was a genuine mid- century concern with domestic women's lives and issues.
Additional information about this course
Essential Reading and information sources: Mary Braddon's Lady Audley's Secret (1862). Kate Summerscale's The Suspicions of Mr Whicher, the Murder at Road Hill House (2008) Suggested but not essential: Wilkie Collins, The Woman in White, (1860)
£22.50. FREE to those in receipt of most benefits.