Plymouth Philharmonic Choir & Orchestra
Event Navigation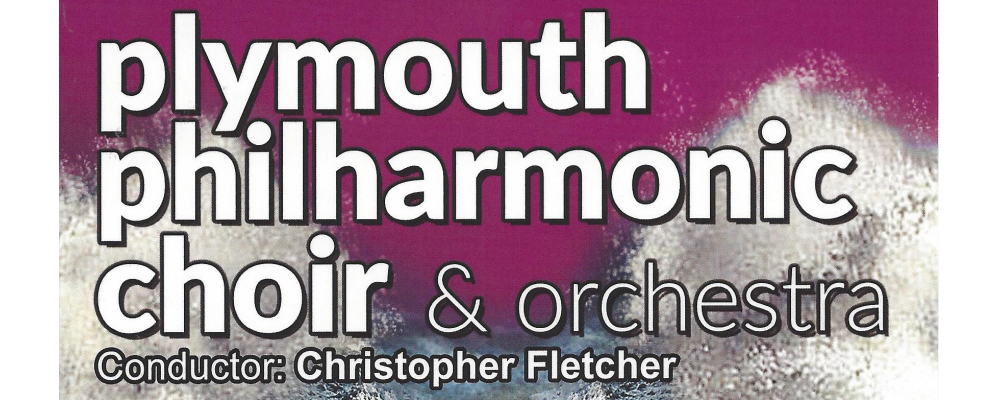 Choir featuring conductor Christopher Fletcher and soloists Héloise West, Rebecca Smith, Richard Rowntree and Julian Rippon.
Handel: Israel in Egypt
this epic story has all the ingredients for a Hollywood blockbuster movie. God chooses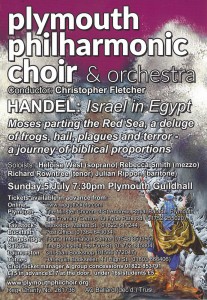 Moses to lead his people out of bondage. In his quest for revenge against the oppressive and cruel Egyptians, Moses calls on God to bring a deluge of frogs, hail and locusts, plagues and rivers of blood. This is a narrative of biblical proportions.
The thunderous climax is staged on the shores of the Red Sea with the miracle of parting the waves to allow Moses and the Israelites' flight to safety and subsequent drowning of the Pharaoh and his army as they follow.
Adults: £15 in advance, £17 at the door
Students & under 16s: £5
Get tickets at:
www.wegottickets.com
The minster church of St Andrew, plymouth, 01752 255020
Bookstop, Tavistock, 01822 617244
Post office, Buckfast, 01364 643034
Tourist information centre, Kingsbridge, 01548 853195
The bookshelf, Saltash, 01752 845804
Christian bookshop, Launceston, 01566 772047
Harlequin bookseller, Totnes, 01803 866406
ticket manager: 01822 853791