Reel Sterts – Roald Dahl's Matilda
February 19 @ 5:00 pm
|
£2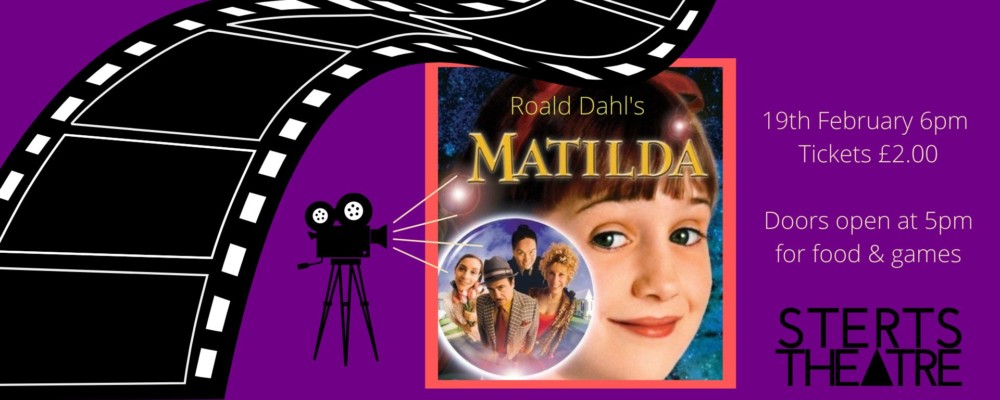 Cinema nights in Sterts Studio.
This film adaptation of a Roald Dahl work tells the story of Matilda Wormwood, a gifted girl forced to put up with a crude, distant father and mother.
There will be fun activities starting at 5.00pm but you won't have to go into Trunchbull's Chokey!
Tickets £2, book online or call 01579 362382