Rudigore
August 5, 2016 @ 7:30 pm
|
Tickets: £12/£10 concessions/£8 children/£15 for 2 course meal
Event Navigation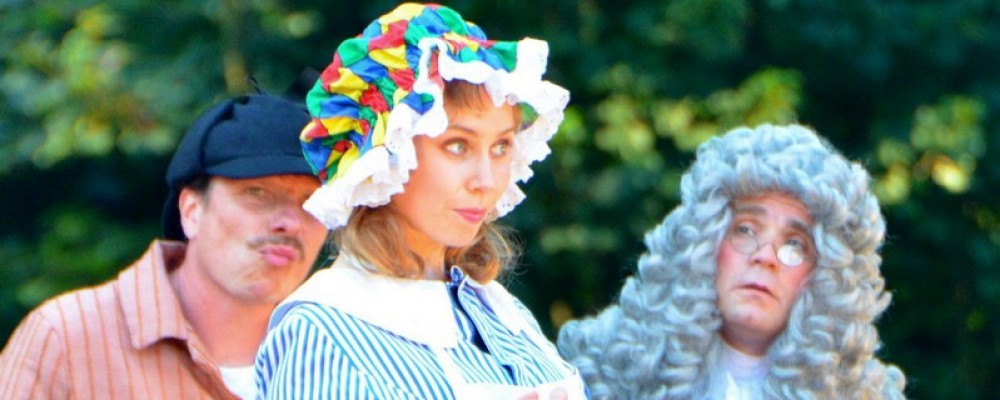 Ruddigore – Illyria
 By WS Gilbert and Sir Arthur Sullivan
"G&S do zombies"
Set in the town of Rederring in Cornwall, Robin Oakapple, a shy young farmer, loves Rose Maybud, a prim student of etiquette. Eventually he summons the courage to ask for her hand in marriage.  But at the wedding it is revealed that Robin is really Sir Ruthven Murgatroyd, heir to the ancestral pile of Ruddigore and consequently subject to its attendant curse: that each Lord of Ruddigore must do an evil deed, every day, or else die an agonising death.
Rose is horrified and offers herself in marriage to his younger brother.  But how will Robin/Sir Ruthven win her back?  And how can he avoid perpetrating crimes on a daily basis?  When an army of long-dead ancestors emerge from dusty portraits to demand his death might there be some kind of loophole by which he could avoid the ghoulish onslaught, dodge the terms of the curse and marry the girl of his dreams?
Gilbert & Sullivan's glorious spoof of gothic haunted-house stories gets the complete Illyria treatment, faithfully performed by a reduced cast and accompanied by a Musical Director on keyboard. Despite the reduction in scale not a single word from WS Gilbert's libretto is cut, nor a single note or harmony from Sir Arthur Sullivan's score unsung.
Suitable for: all ages 5+.
Tickets available from Sterts Box Office on 01579 362382