Santa's on a Bike Charity Ride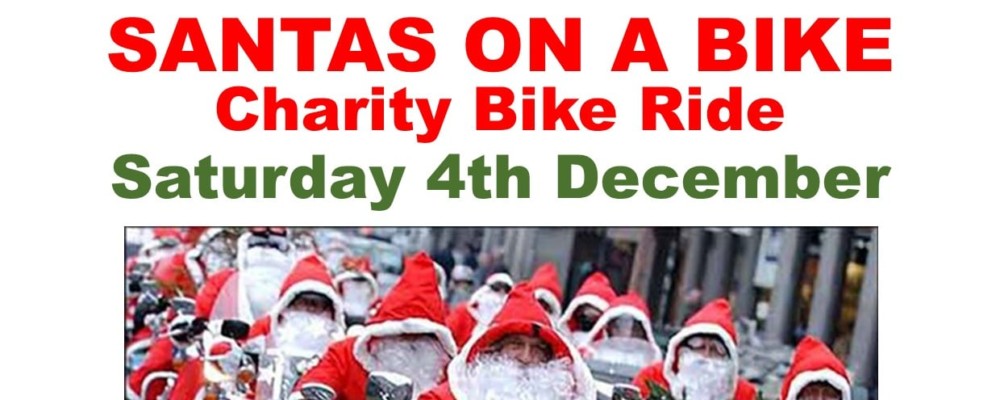 Great news! The Santa's on a Bike ride to Little Harbour in support of Children's Hospice South West is back! Come and watch hundreds of Santas ride through our town!
The ride will take place on Saturday 4th December 2021 and will follow the same format as previous years with the exception being that we can't stop at Little Harbour. Instead, we will ride through Little Harbour and enjoy our refreshments at Porthpean Outdoor Education Centre directly opposite the hospice.
We all know how difficult the last 18 months has been but it has been an incredibly difficult time for Childrens Hospice South West. Dealing with the most vulnerable children in our society, they have had to completely change all of their working practices and, on top of that, they have been unable to fundraise in the usual way.
Please join us on this ride and spread the word. Every penny donated will go to this fantastic cause!
Heading through Liskeard at 2pm ish!