Shivers and Shadows- Squashbox Theatre
October 25, 2019 @ 2:00 pm
|
£6
Event Navigation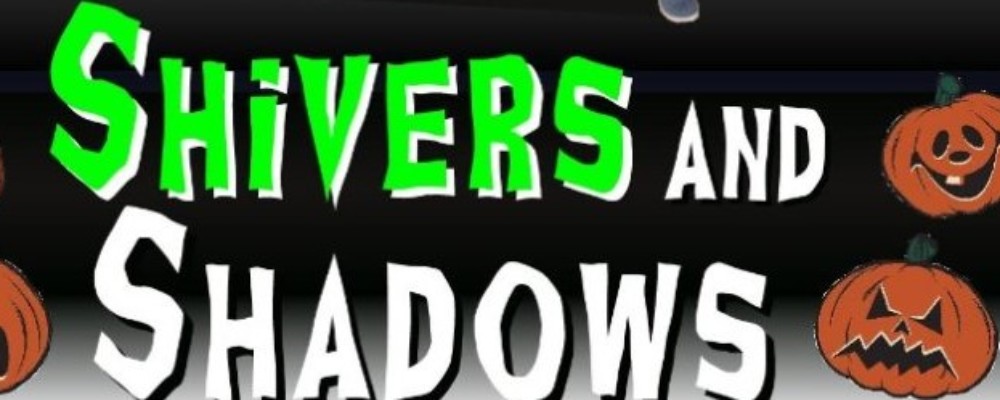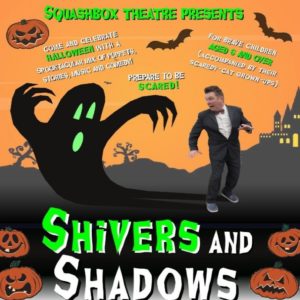 Shivers and Shadows will be performed by Squashbox Theatre on October 25th at 2 pm and 4 pm at Sterts Theatre
As the shadows lengthen and night draws in, a single candle flickers in the window of the old, abandoned mansion. Peeking through the cracked window pane you see a mysterious figure, hunched over ancient volumes of magic and alchemy, chuckling softly to himself…
It's Professor Johnson and he's hard at work on some diabolical scheme to strike fear into the hearts of all who draw near!
Expect an overflowing cauldron of a show, brimming with delightful frights and hilarious horrors, bubbling with ingenious puppetry and comedy, seasoned with scary stories and tall tales, flavoured with live music and songs, and topped with a sprinkling of slapstick and silliness.
WARNING: like all performances, this show will be full of laughter, excitement and fun… but it will be scary too! Expect loud noises, creepy characters and a spooky atmosphere – and a few surprises that may make you jump!
Recommended for Brave Children aged 6+ (accompanied by their scaredy-cat grown-ups)
Tickets £6 available from www.sterts.co.uk