Sir John Call – An Engineer in India
January 26, 2019 @ 7:00 pm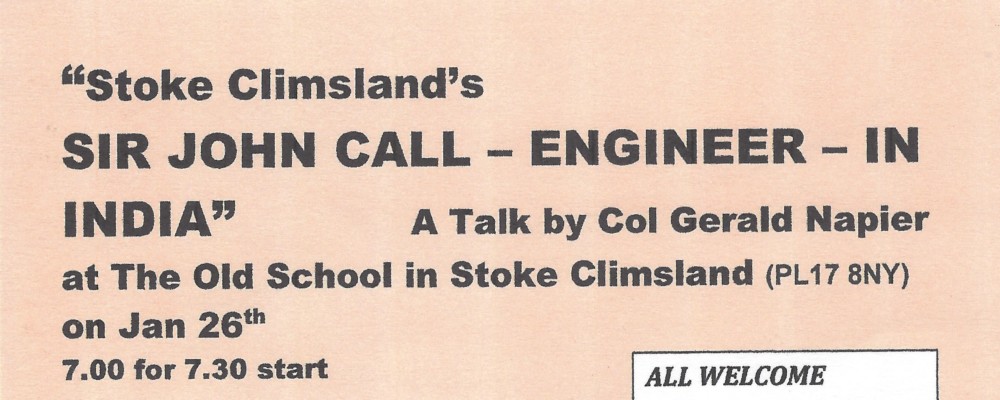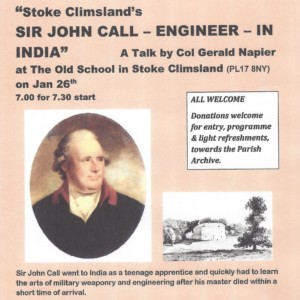 A talk by Col Gerald Napier for Stoke Climsland Parish Archive. The Old School, Stoke Climsland on 26th January, 7pm for 7.30pm start. All welcome, donations for entry, programme and light refreshments.
Sir John Call went to India as a teenage apprentice and quickly had to learn the arts of military weaponry and engineering after his master died within a short time of arrival.
By the 1770s when he returned to Cornwall he built the houses and park at Whiteford in Stoke Climsland, "he had done great things…"
Gerald Napier, former regular soldier and Director of the Royal Engineers Museum, is currently writing a book on 18th and 19th century military engineering in India, a country he has visited many times. We are very lucky and delighted to have the opportunity to hear him speak.
this is the first of two talks. For more info call 01579 370411 or email carolinevulliamy@hotmail.com