Snow White & the Seven Dwarfs – Theatre Royal, Plymouth
December 16, 2016

-

January 14, 2017
Event Navigation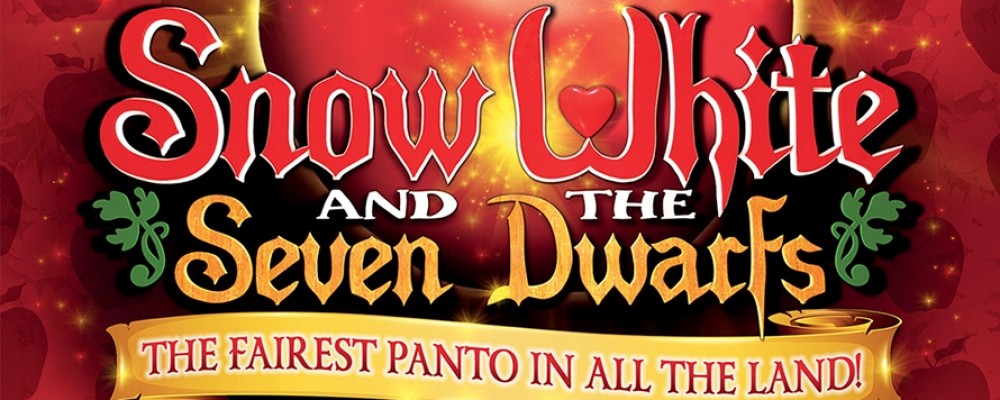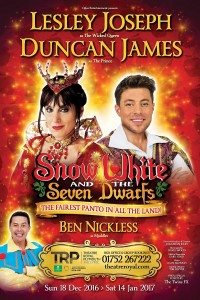 With star of stage, television and Strictly Come Dancing contestant Lesley Joseph and Blue pop sensation and Hollyoaks regular Duncan James leading a sensational cast, the Theatre Royal Plymouth's pantomime will be the fairest of them all!
Snow White and the Seven Dwarfs will be spectacularly brought to life with an abundance of comedy, sensational song and dance numbers, fabulous costumes and special effects.
Book your tickets at Liskeard Information Centre- No booking fee/ No card fees!
Performance dates and times
Friday 16 Dec 7:00pm
Sunday 18 Dec 1:00pm            Sunday 18 Dec 6:00pm
Tuesday 20 Dec 2:30pm           Tuesday 20 Dec 7:00pm
Wednesday 21 Dec 2:30pm     Wednesday 21 Dec 7:00pm
Thursday 22 Dec 2:30pm         Thursday 22 Dec 7:00pm
Friday 23 Dec 2:30pm               Friday 23 Dec 7:00pm
Saturday 24 Dec 1:00pm          Saturday 24 Dec 6:00pm
Monday 26 Dec 2:30pm            Monday 26 Dec 7:00pm
Tuesday 27 Dec 2:30pm           Tuesday 27 Dec 7:00pm
Wednesday 28 Dec 2:30pm      Wednesday 28 Dec 7:00pm
Thursday 29 Dec 2:30pm          Thursday 29 Dec 7:00pm
Friday 30 Dec 2:30pm               Friday 30 Dec 7:00pm
Saturday 31 Dec 1:00pm          Saturday 31 Dec 6:00pm
Monday 2 Jan 2:30pm               Monday 2 Jan 7:00pm
Wednesday 4 Jan 2:30pm        Wednesday 4 Jan 7:00pm
Thursday 5 Jan 2:30pm            Thursday 5 Jan 7:00pm
Friday 6 Jan 2:30pm                  Friday 6 Jan 7:00pm
Saturday 7 Jan 2:30pm             Saturday 7 Jan 7:00pm
Sunday 8 Jan 1:00pm               Sunday 8 Jan 6:00pm
Tuesday 10 Jan 2:30pm            Tuesday 10 Jan 7:00pm
Wednesday 11 Jan 2:30pm       Wednesday 11 Jan 7:00pm
Thursday 12 Jan 12:30pm         Thursday 12 Jan 7:00pm
Friday 13 Jan 2:30pm                Friday 13 Jan 7:00pm
Saturday 14 Jan 2:30pm            Saturday 14 Jan 7:00pm