St Piran's Day in Looe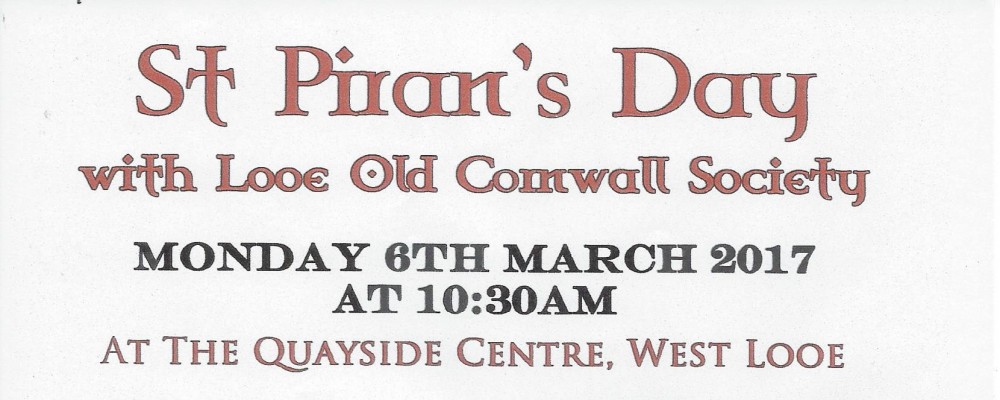 St Piran's Day with Looe Old Cornwall Society at the Quayside Centre, West Looe, 10.30am.
Including Cornish music, Sheila's School of Dancing, LOCS stall including FREE saffron cake!
Local children will process from East Looe to the Quayside Centre where they will entertain. After the activities minstrels will perform around Looe.