Sterts Romeo and Juliet Sun and Moon Theatre
August 4 @ 7:00 pm
|
£15
Event Navigation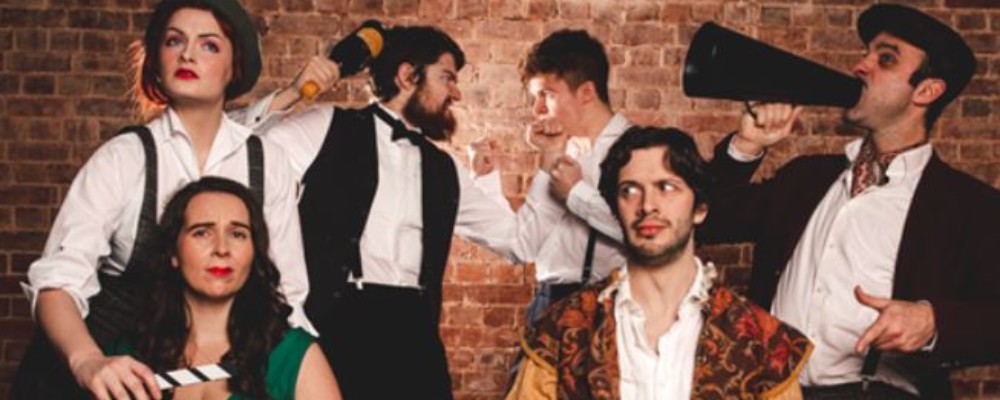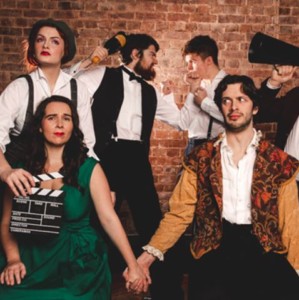 Romeo and Juliet will be live at the Strets Amphitheatre on Friday 4 August at 7pm.
Sun & Moon Theatre are returning to Sterts with a vibrant, emotional, and bold production of Shakespeare's most popular drama of star-crossed lovers and warring families. The feud between the Montagues and Capulets has been reimagined as a rivalry between two family-run movie studios in the 1930s.
Touted as the studio's latest 'Golden Couple', Juliet, the current 'Girl Next Door' has been matched up with matinee idol, Paris. Former child star, Romeo, is initially besotted by studio 'It Girl' Rosaline, until he falls for Juliet at the Capulets' premiere after-party. Their lives controlled by this turbulent industry and period, Juliet and Romeo find joy, solace and excitement in their hasty romance, a desire for something true in an artificial world, and most of all, a hope for a better future.
But comedy meets tragedy as fate has other ideas for them; behind the glitz and glamour of the film industry lies dark secrets and insecurities, and when their defiant union faces great opposition, it leads to violence, chaos, and despair.
Suitable for all ages, join us on a summer's night for the world's most famous love story, featuring live music, fights, humour, and tears, as we explore the love and conflict between friends, families, and couples, that still rings true today.
★ ★ ★ ★ ★ "Sun & Moon Theatre's work is marked with emotional intelligence and passionate intensity. I can't wait to see what happens next."
★ ★ ★ ★ "Such a talented cast!"
★ ★ ★ ★ "Shakespeare at its best. I highly recommend you catch this dynamic theatre company, whether you are a fan of Shakespeare or not … you soon will be!"
To book this event please visit the Sterts website for more information and tickets.