The Countrymen. Return of the masked Crusaders.
September 4, 2020 @ 7:30 pm
Event Navigation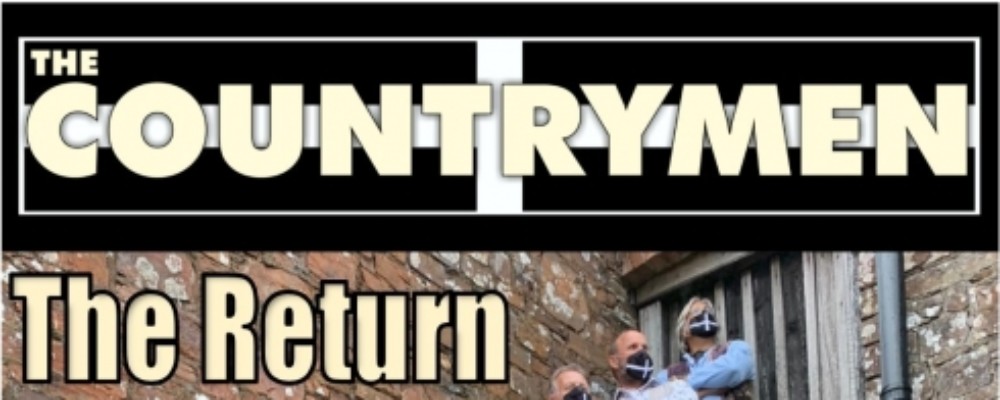 The Countrymen. Return of the masked Crusaders.
There are very few tickets left for this performance. Online booking is closed. Phone booking only on 01579 362382 10.00-13.00 Mon – Fri
Six seasoned musicians with tight four-part harmony vocals and a token Cornishman. With a relaxed and light-hearted presentation style we take the audience on a journey through the history and culture of Cornwall, featuring our own arrangements of traditional and contemporary songs, as well as some original material. Interspersed with the occasional pop cover to lighten the mood when required, there is no mistaking that to a man, we love our county with a passion.
We have been fortunate to have performed at some great festivals including Falmouth International Sea Shanty Festival,  Bridport Folk Festival, Looe Saves The Day, Little Orchard Cider Festival, Falmouth Oyster Festival and Falmouth Week.  Recently we have been adding our own concerts to the diary which have proved highly successful and we are expanding the number and distance of these 'special' gigs into 2020.
The band had to call an abrupt halt to their county-wide tour due to coronavirus so are really looking forward to performing live again at Sterts which with these uncertain times, may be the only live appearance this year.