Yellow Fish Day
July 2, 2017 @ 12:00 pm

-

4:00 pm

|

Free
Event Navigation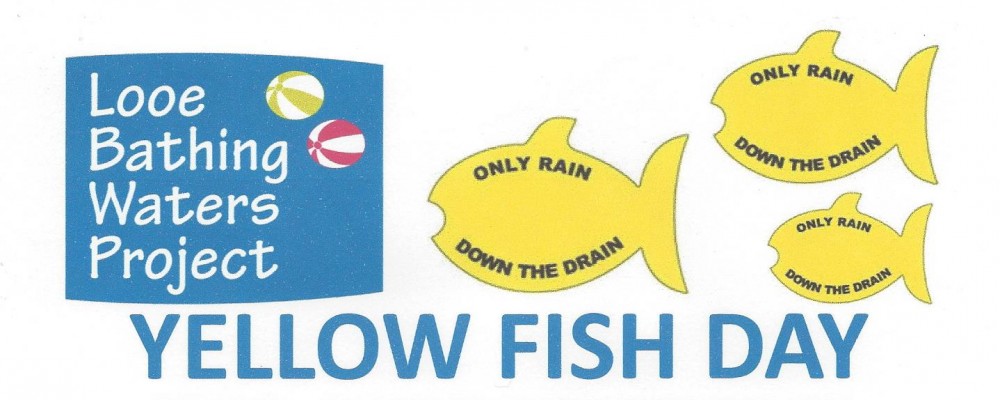 Yellow Fish are set to make a colourful splash in the Looe Valley on Sunday July 2 at an afternoon event of music, dance and story-telling – as part of a Looe Bathing Waters campaign to explain the meaning of painted yellow fish which have appeared recently on the streets of Looe and Liskeard.
Yellow willow fish sculptures will be paraded in each town before following the route of the river to Sandplace in the Looe Valley. From 1 til 4 pm, the garden at Polraen Country House Hotel will be the backdrop for a highly visual display of yellow fish willow sculptures, whilst an entertainment programme will highlight the yellow fish message: 'Only Rain Down the Drain'.
The free event, spearheaded by Looe Bathing Waters Project in collaboration with Looe Marine Conservation Group, has been organised to raise awareness about sources of water pollution that affect the quality of water in local streams and rivers and ultimately, have an impact on the quality of the bathing water at Looe Beach.
Looe Uke Band 'Highly Strung' is encouraging those attending to bring a ukulele, whistle or tambourine to join in the fun. A 'Dance of the Sea' will be performed by Sheila Brock's Dancers. Story telling with puppets by Mazed Tales will help to explain the role of the yellow fish through a fascinating tale involving vengeful mermaids, and slippery smugglers who must learn not to throw Fats, Oils and Greases down the sink.
The Conservatory Tea Room & Bar at Polraen Hotel in the Looe Valley will be serving light lunches and cream teas, showcasing the best of local Cornish produce. Other local groups have contributed to this community initiative by offering their marine themed entertainment free of charge.
It is hoped that many will join the parades in Looe and Liskeard, then follow the route of the East Looe River to arrive at Sandplace by car, bus, or train. The Looe parade will gather in the Rose Garden East Looe at 12 noon before parading around the town to the Looe/Liskeard station. Trains to Sandplace depart Liskeard 12.47 and Looe 13.19 and stop at Sandplace on request. On arrival at The Conservatory Tea Room, a welcome drink will be served courtesy of Looe Valley apple juice and cider producer Cornish Orchards. Those travelling by train carrying a yellow willow fish can have their train fare refunded.
For more information email: iain.barker@cornwallwildlifetrust.org.uk or telephone: 07944 506310